We renewed our Magento Silver Partnership Status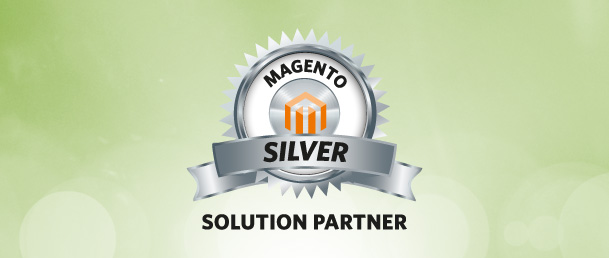 Recent acquisition of Magento rattles the cage of Magento community these days. The news brought some level of unsettlement to the souls of Magento developers. Some of them switched the panic mode on and even wondered whether it is time to leave the ship.
However, when the dust settled, people realize that not so much wil change. Most important fact is that X.Commerce will not be a platform. It is just a concept that wraps different solutions and technologies together. Therefore, Magento will stay is quite similar shape and goals as it is. In the light of these events, we renewed our partnership program because we strongly believe Magento is and will be the primal eCommerce platform in years to come.

There was a webinar called "Updates to the Magento Solution Partner Program" on April 20, 2011 that we attended. Those official Magento webinars usually come in a bad timing around 11am PDT which is 08pm Croatian time, so I must admit that we do not attend them as much as we should. However, this time Branko, Aron and me brought some pizzas and beer to the office and listened what Scott Dahlgren had to say.
He spoke about results Magento achieved last year and explained the changes in partnership program. As some of you know, we used to be Magento Professional Partner. There were numerous of updates to partnership program, but the most prominent one is the name. From today, we are Magento Silver Partner. I must say that old name sounded more professional from presentational perspective. 😉
Let's see what Magento says about Silver Partners:
Silver Partners focus on developing and implementing the Enterprise Edition product with customers, but at a smaller scale than Gold Partners. Silver Partners see Enterprise Edition as a growing part of their business and will receive visibility, support and backing from Magento in their pursuit of Enterprise Edition opportunities. Silver Partners will be promoted in the market by Magento, will receive placement on the Magento website, and will be able to market and promote themselves as a Magento Silver Partner to capture and pursue the growing demand for Magento
So, that's where we are. Not so bad, but there is definitely room for improvement. For those of you who are eager ti find out more about different partnership levels, you can check out official Magento Solution Partner Program document.
Scott also introduced us to the Enterprise Edition Ordering Process and with Magento Sales Managers.
Inchoo is a company from Croatia, Europe. As you know, Croatia is a small country and it is very unlikely that we will have a lot of Croatian clients, especially Enterprise ones. Therefore, our market is whole world. We always found it a little weird that Magento lists parters by their country. Who cares if we are from Croatia when none of our clients is. Recently, The Magento Sales Team was organized around specific geographies.
We were always uncertain what to do in a scenario when we have a client from California that wants Magento Enterprise or Professional License. Do we contact European Sales Manager or the one from California. We now know: The Magento Sales Team is now organized around specific geographies where they will work closely with any partner selling into their territory.
Cheers guys!