Forgot about "Forgot your Password" page?

We've analysed over 1.5 million sessions that happened in the last 30 days on some USA, UK, and Germany based eCommerce websites to find out the average percentage of logged-in customers that used the "Forgot your password" e-mail password reset functionality in Magento.
Here's what we found:
Among sessions that managed to eventually log-in, on average, 2.62% of them visited the "Forgot your password?" page.
While we found no significant differences in frequency of functionality use based on country of origin or continent, the sample size might be too small to make statistically significant conclusions regarding those geographical segment differences.
Interesting thing we found is that there is a correlation between the length of time you let your users stay signed-in after they log-in and the frequency of use of the "Forgot your Password?" functionality in Magento online stores.
The longer you let your customers stay logged-in without the need to enter their log-in details again the less there's a need to use this functionality. It's also very logical that this is the case when you think about it, but it's nice that we now have some data to back it up.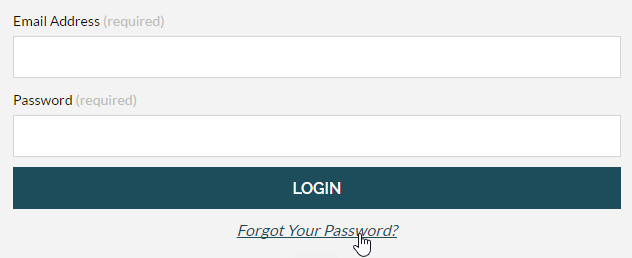 Among the online stores we analysed, the lowest percentage of sessions in which a user visited the "Forgot your Password?" page while eventually managing to log-in was 1.1%. That was achieved on a store that lets customers stay signed-in for 30 days once they log-in.
The highest percentage we measured was 3.8%. In this store, the user needs to log-in again in just 5 hours.
What can you do to improve your "Forgot your password?" functionality?
In a recent Baymard article, their research suggest that overly strict password requirements can lead to an 18% abandonment rate. This means that fewer password restrictions (such as your password must be at least 6 characters long, must contain uppercase and lowercase letters, must use a digit and a special character etc.) you impose on your users, the less likely they are to use the "Forgot your Password?" functionality on your store.
Another thing you can do is make sure that those e-mails you're sending with password reset are delivered as soon as possible. Your users want to log-in right now and finish the shopping. If the password reset e-mail gets delivered several hours later you're drastically reducing the user satisfaction and likelihood of conversion.
Test your password reset e-mails and make sure that all of the links in the e-mail work properly and that your users really can reset their password.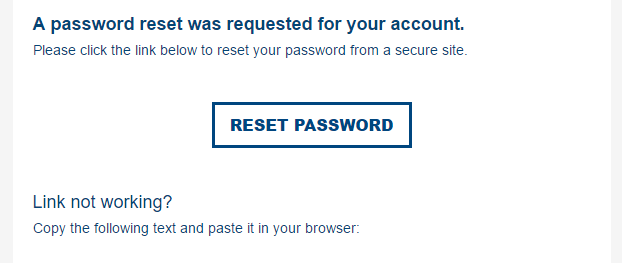 Make sure that the reset call to action in the password reset e-mail is clearly visible and that it's the only call to action in the e-mail so that user can click it without reading or thinking about the content of the e-mail.
Make sure your password reset e-mails aren't ending up in the "Promotions" tab in gmail, or even worse, in your user's spam folder.
Think your store could serve your customers better? Why not try our audit services?
Related Inchoo Services