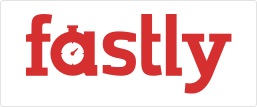 To make sure that content gets where it needs as fast as possible, use Fastly CDN! It is available for both Magento 1, Magento 2 and it is a part of Magento Commerce. Fastly was named Magento Premier Technology Partner a while ago.
Inchoo has partnered with Fastly to support, maintain and build new features for their Magento extensions. They approached us in the summer of 2016, with the request to fix one ugly bug in their Magento 2 extension and assure that the module is working properly. Later on, we expand our cooperation to support and maintain not only Magento, but also WordPress and Drupal modules.
Why Fastly?
Fastly enables fast, secure, and scalable digital experience built on Varnish allowing caching and updating of content in real time.
You have a complete control over your store's configuration from the Fastly dashboard within the Magento Admin Panel and setup can be done very quickly.
Using Fastly, improve your online store experience and increase conversation rates regardless of device type or network.
Also, it enables your customers to see the most accurate data on the website: prices, inventory and catalog across multiple channels from within one Magento backend.
Fastly assures for the website to never go down, during DDoS attacks or extremely high traffic during the peak season.
Their professionalism and technical excellence are the values we like to point as the top in the class!
With Fastly you are:
Reducing page load time by serving more content from cache.
Delivering content more quickly and offering a more engaging experience to the customers.
Distributing the eCommerce site to global users using strategically placed points of presence (POPs).
Purging the content at the edge in less than a second.
Receiving highly professional support for their services. They are passionate about serving customers.
For more information and their wide range of worldwide clients, visit Fastly official site.
Get Fast(ly)!
There are several ways to install and try Fastly Magento extension, and all of them require Magento installation and a Fastly service account.
Although Fastly is available for other eCommerce platforms, our expertise with its implementation and maintenance has been proven many times on Magento 1 and Magento 2 online stores. In order to maximize benefits of using a Content Delivery Service like Fastly we highly recommend a structured approach including planning stage, implementation, testing, deployment and on-going maintenance and monitoring.
With Fastly as a CDN partner and Inchoo as one of the top Magento agencies, you can be assured that your customers will receive the fastest experience and your site will be well supported!