Around 81% of purchases begin with an online search.
Do you want your products right at the top of the screen in those cases?
Google Shopping Ads are the answer you seek.
But, to capitalize on the full potential of Google Shopping, you need the right marketing experts who know how to take advantage of all possibilities that these campaigns have to offer. In over 12 years of experience, we have achieved results that went beyond our clients' expectations.
Our goal is to use the right strategy with a little help of machine learning to bring in the targeted revenue.
We can, & we have achieved that for many clients before. Now is your chance to be one of them.
Google Premier Partner
We are the official Google Ads Premier partner. This recognition is given to us by Google for following rules and best practices in increasing clients' results. Our PPC experts working on your campaigns are going through constant training and certification.

Learning new technologies and testing them is our daily process. Insights that we gain are helping us to achieve better results than our competitors. Because of that, your Google campaigns will start to bring in better results from day one.
Simply put – our goal is to be one of the best eCommerce marketing teams. And being Google Premier Partner is just one of many proofs that supports that claim. Test us – you have nothing to lose and everything to gain.
Google Shopping Management Services
There are many elements to successful managing Google Shopping campaigns. In over 12 years of experience, we have come to know them all. From pre-launch optimization of product feed and merchant center to constant refining of successful campaigns, we always strive to achieve the best results and ROI (return of investment).
Your shopping campaigns will be in good hands, knowing that they will be properly managed from start to finish. They will be perfectly optimized not only to bring new customers but also to bring back returning customers.
Our management services include:
Access to an expert team with strong marketing and technical know-how

High detail shopping feed generation (with custom solutions or extensions)

Shopping Feed errors and warnings management

Shopping Feed optimizations – keyword research and implementation

Shopping campaign structuring for advanced keyword and/or product bidding optimizations

Product group bidding optimizations and negative keywords management

Implementation consulting – Automatic Item and Price Updates, Promoted products, Microdata markup, etc.

Everything in our power to keep you ahead of your competitors
We are Google Shopping Experts
We are eCommerce specialists with high technical background knowledge. Having this synergy enables us to use the advanced online marketing industry standards and development expertise to create powerful Shopping Ads (formerly Product Listing Ads).
In conducting your campaigns we cover every aspect set by industry best practices and our own experience. Profitability is one of our main drives that represents itself in the number of satisfied clients.
We analyze everything that can help us learn new knowledge. The knowledge that will be directed to the profitability of your campaigns.
The results are extremely efficient campaigns.
Our Results Speak on Their Own
Client #1
Market: WorldwideIndustry: Sporting goods
What was needed for a 118% increase in revenue:
Optimization of Shopping Feed and Google Shopping campaigns.
Client #2
Market: UKIndustry: Consumer electronics
What was needed for a 338% increase in revenue:
New setup of Google Shopping campaign/feed from the ground up.
Client #3
Market: USAIndustry: Photography Equipment
What was needed for a 440% increase in revenue:
Complete service and optimization of eCommerce website, Google Shopping Feed & Google Shopping campaigns.
Why are our results better than the competition?
A lot of our clients, who wanted to use Google Shopping, had problems with their previous Google Ads (AdWords) management agencies because they struggled to set up the shopping feed. Such setup is the backbone of this campaign type. If it's not set up properly, you will not use the full potential of Google Ads Platform.
But that is not a problem for us. We are marketing experts with certified knowledge. But, under our roof, we also have many development experts and if needed, their technical know-how in some cases is proving to be irreplaceable.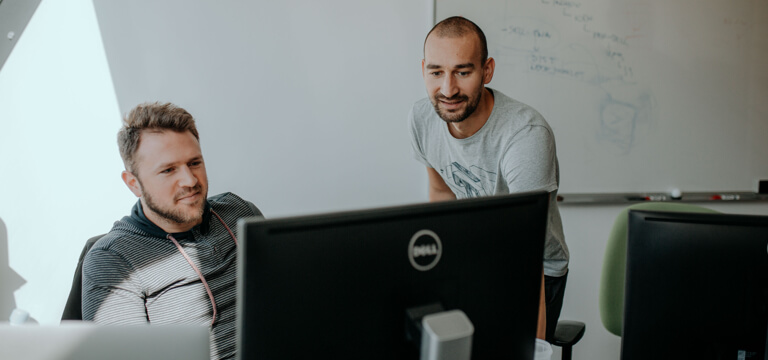 We can fix almost any technical problem. We are also a development agency with great experience and we have seen 100%+ better results just from small code optimizations on eCommerce stores.
In acquiring our services you will not just get a Digital Marketing agency – you will also get so much more that will help increase your results.
It all comes to this: Can you take a chance and miss on the opportunity for increased revenue?
Get a free quote. We would like to hear your answer.