Should you take the leap?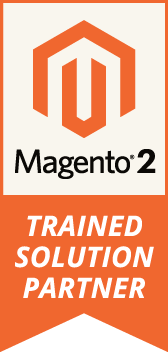 We've been in the eCommerce business since 2008. Ever since, we are passionately dedicated to building fast, stable and scalable eCommerce solutions. We made it our mission to build them in a way which ensures technical excellence but also makes sure online shopping is easy and enjoyable for the end user.
Magento 2 is live since December 2015 and many merchants are still considering whether or not should they take the leap. Many still hesitate and we need to be honest and say that hesitation is justified. We think that at this moment migration strategy is still not a way to go for many merchants. Especially for stores with a high level of customisations and integrations.
Here are some of the pros of Magento 2
Magento 2 is a technology platform that scales and evolves when you want it to! Its modern and modular architecture ensures faster page load time, faster add-to-cart server response time and faster end-to-end checkout time.
Due to advanced cache handling (especially since 2.2), Magento provides more pleasant experience for customers in terms of speed – and faster site speed encourages more sales and increases websites SEO. That also means it can better handle more catalog pages (10 million catalog page views per hour vs 500 000 on Magento 1.x!) which makes it a great fit for large stores and anyone interested in evolving to one!
User-friendly checkout will make it easier for your customers to complete their orders. This new checkout also requires less steps and enables creating new account in one click – which is sure to encourage repeat customers.
All of this is possible because Magento 2 is built on top of a responsive web design approach and as such provides optimal viewing and interaction experience across a wide range of devices. Your new Magento 2 store will be loved by Google since it's also SEO friendly due to the mobile first approach (and we know how much Google appreciates it!)
Better API support – compared to Magento 1, it has better API support. Integration with certain 3rd party systems is easier due this reason. On top of that, is easier to build a headless architecture on Magento 2.
Magento 2 comes out of the box with PHP 7, Varnish, Redis, modern JS Stack, RabbitMQ, Elasticsearch, PHPUnit, Composer and many more. This means it uses the cutting edge technology to make your customers experience as smooth as possible.
Reasons why Magento 2 migration could hurt your business
There is still a high number of bugs in Magento core! Therefore, development teams very often encounter land mines in Magento 2 core and need to fix them. Just to be clear, there are bugs in every software, but there are too many of them for production-ready software as Magento 2.
Upgrades between Magento 2 versions are designed to work a lot quicker, making it easy to take advantage of the new features as they roll out. However, in practice the code changes between versions are substantial. Therefore, it is more likely that you will have to rewrite custom features you already built, as opposed in Magento 1 upgrades!
This is why you need us to handle these challenges! A team of dedicated Magento 2 developers trained to handle your every Magento 2 request.
With this said, we think that Magento 2 is still the best starting option for many eCommerce businesses. Please get in touch with us with your requirements and let's choose your next platform together.
Let's talk to start your Magento 2 adventure.