Wireframing a successful design for your online store

As designers, we're often faced with a lot of questions about our process. We never just dive into design and bask in the glory of amazing typography and brilliant color schemes because without the phases that precede it – it just wouldn't even begin to be possible.
Beam me up, designer
The worst feedback you can give to a designer is commenting how pretty the design is. We don't aim for pretty, can't learn from it and our clients aren't always satisfied with just pretty. In the end, if our clients' customers don't see the use in the pretty that we've created – the webshop will fail at some point.
Our process includes mechanisms that minimise that risk and allow us to make informed decisions for a successful webshop. Before the actual design phase, we go through planning and wireframing.
At this point we answer some of the questions that even we can't answer just by being designers. We have best practice knowledge and experience, but we need that custom touch. If we can take a sneak peek at your Google Analytics or Hotjar, we can answer everything from what resolutions we should be making our designs on (according to most visits on certain devices) to how descriptive we should make our labels (if the age group of your returning customers is a bit older).
Depending on if the project budget allows us, we'll sit through Hotjar recordings to find out where the hiccups are on your current site and what user flows are actually not flowing so well. Our redesign or incremental changes need to perform better than that. The work becomes directed and concentrated like a tractor beam on a star ship. We want to pull your customers in, and do so pain free.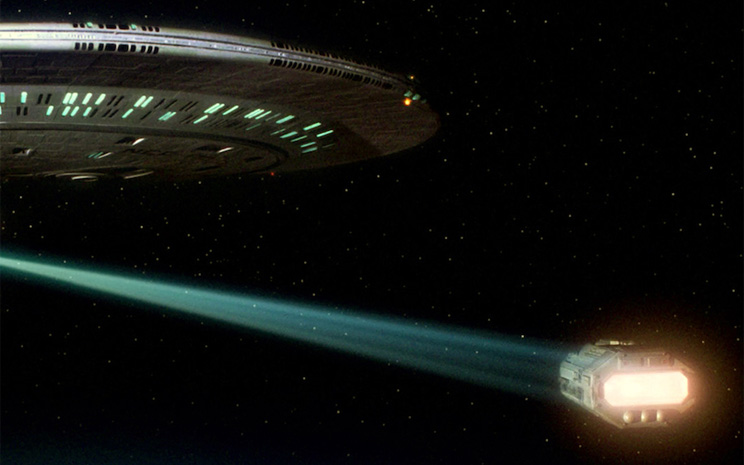 All work, some play
Along with all that analysing, we communicate with our clients – a lot.
We sit at our table a lot, drink coffee too much, headphones in ears – we look like we're doing great in our own little world. The truth is there is always some communication going on. So. Much. Communication. Especially in the wireframing phase where a lot of relevant work gets done.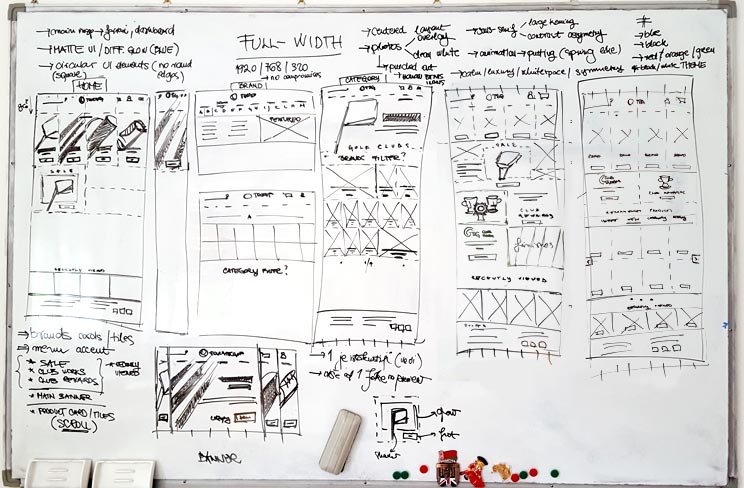 That's great though – in some ways we, as designers, feel like the glue that keeps the project connected. We estimate the size of the project, provide input on what could work for the online store (through user flows and usability best practices) and we even get to draw it up. We get to experiment on features and be the ones to present it to the clients. Our wireframes, design layouts and quick prototypes are much more budget-friendly than actual implementation. All the while talking to frontend, backend, fellow design colleagues and of course – our clients.
There is a lot of dread amongst designers when it comes to client work and communication, but, we don't think of this communication as trying to fight our client on every argument. Your client knows his business better than you, he knows the direction he wants to take it in – you need him just as much as he needs you, so, talk it out.
Say your client can't visualise a wishlist flow or he doesn't quite see how animating tiles on tablet will save vertical space and leave more room for products – wireframe it, prototype it, present it, resolve the issue.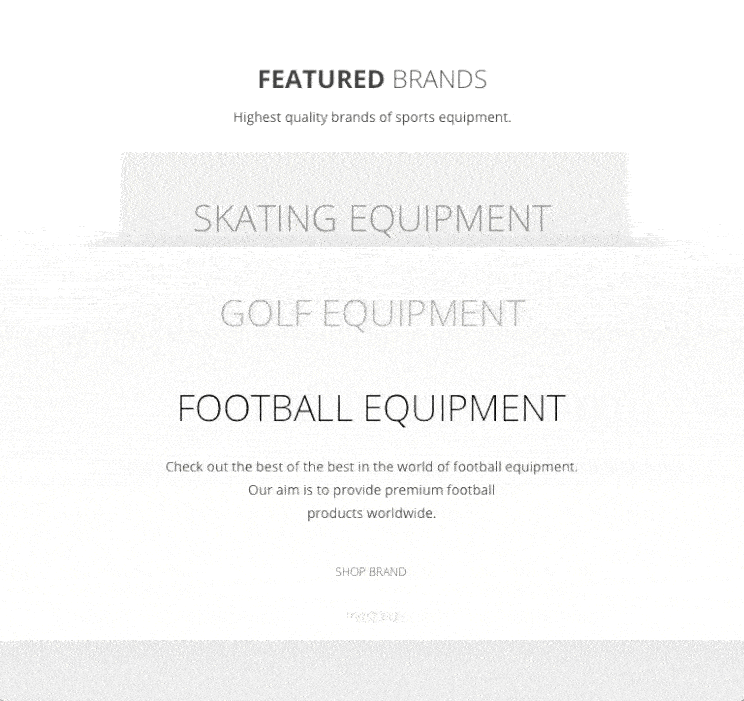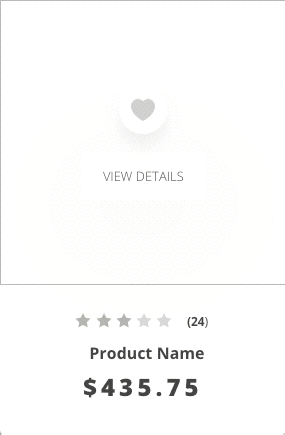 It's not all black&white
This entire article went by without mentioning the latest design trends, without complaining how hard it is for us to get the exact design we have in our heads approved and how we're missing proper tools to correspond to responsive demands.
The least of our problems is opening our tools and creating the design – it has its own challenges, but that's on myself and my skills. It's everything else – the planning, knowing the technology, the communication – that ends up being some of the hardest work and our best efforts in creating meaningful experiences and a successful online shop.