MDI Worldwide
MDI Worldwide stands out as an industry leader in custom retail display solutions for brands and retailers all over the world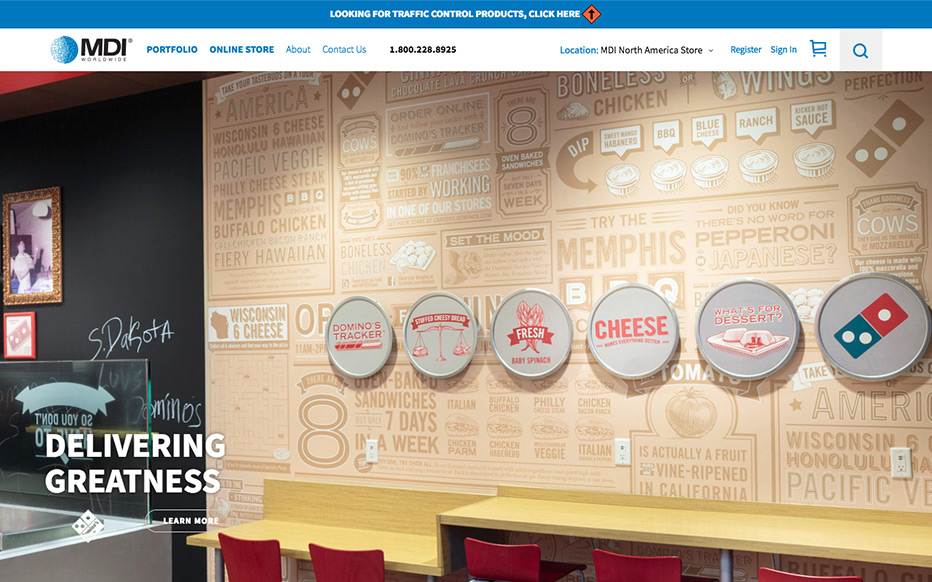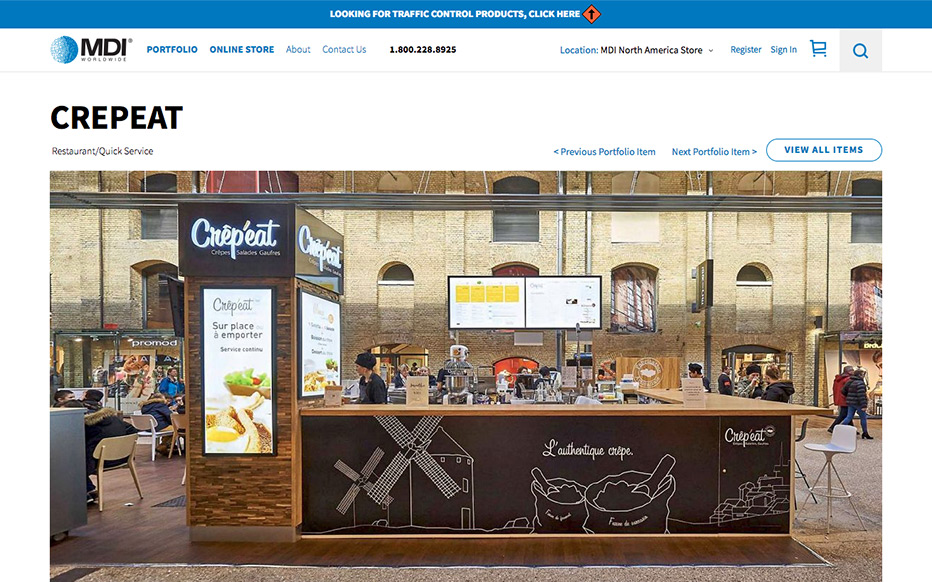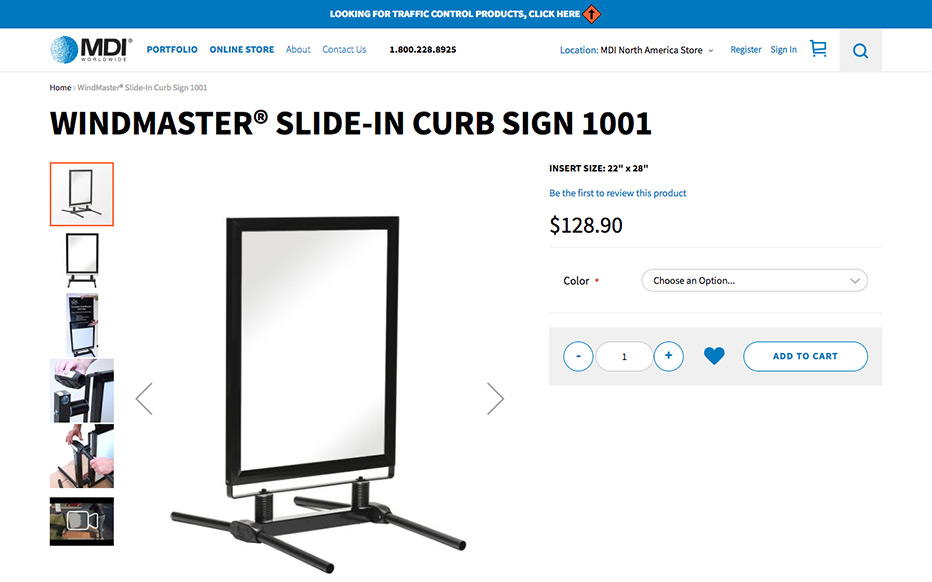 Release date: August 07, 2017
|
Market: Worldwide
|
Industry: Advertising
Visit the website
Profile
In today's media-saturated marketplace, it is critical to stand out and be seen. MDI Worldwide understands this challenge and has become an industry leader in custom retail display solutions for brands and retailers all over the world. They help to design, plan, coordinate, build, and deliver exceptional retail and consumer-immersion experiences where it matters: on the point of transaction.
Their portfolio page includes McDonald's, Levi's, Dominos, Purell, Nutella, Mattel, etc. One of the most recognizable solutions MDI Worldwide made is the Happy Meal stand which includes the choice of toys that can be added to Happy Meals at every McDonald's. Needless to say, the customers and the employees are lovin' it!
Challenge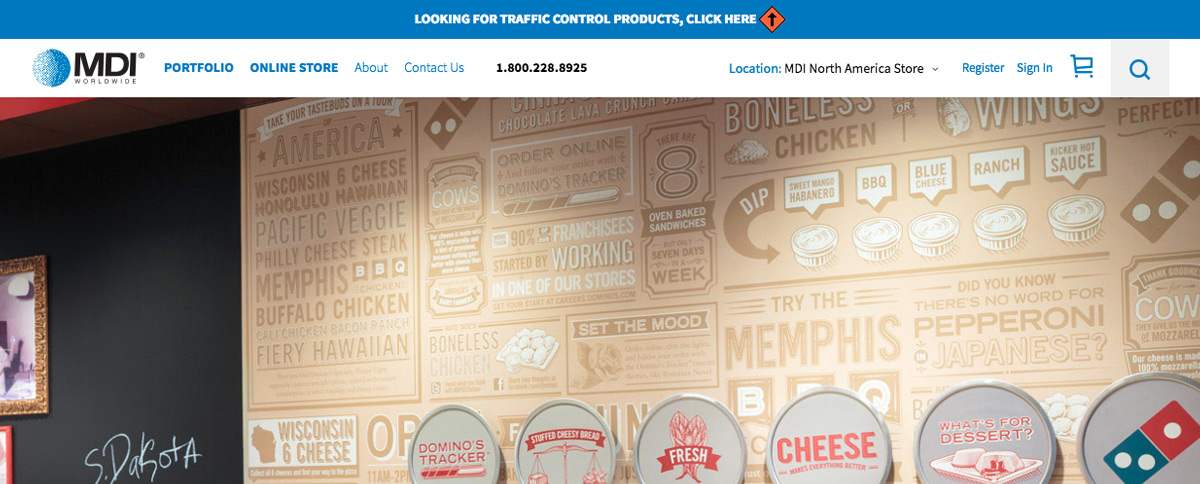 When they approached us, MDI Worldwide knew exactly what they wanted! A responsive website in a form of a portfolio-driven showroom, that can truly represent the custom capabilities they offer. With that in mind, we provided a dedicated Project Manager with a background that aligned perfectly with our client's goals. He took over to organize and lead the work by combining the business way of thinking with solid understanding of the technical requirements. That was a good call. People from MDI could focus more on growing their business even during the entire process, while we were here to show them the way.
Defining information architecture followed by drafting the wireframes, gave us all a solid ground in understanding their business needs and specifics. To properly analyze the website's usage, we have thoroughly studied UX & visitor behavior with Google Analytics and HotJar to make data-driven decisions.
Solution
One of the biggest steps in the project was the transition from Magento 1 to Magento 2. We delved deep into the store's technical aspects, which enabled us to migrate it as smoothly as possible. That approach resulted in a well-tuned, high performing website.
MDI Worldwide added specific customizations to match their needs. Beside custom modules we developed, we customized AJAX Cart Pro extension (by Aheadworks) to make it more suitable to their needs. It now streamlines the add-to-cart function, removes interruptions from the shopping process and shows related products. A perfect fit!
We can't take the credit for the design part, it was provided by the client. We did, however, make a few changes to the original designs, in order to give their existing products a more updated and cleaner look for customers to enjoy their experience.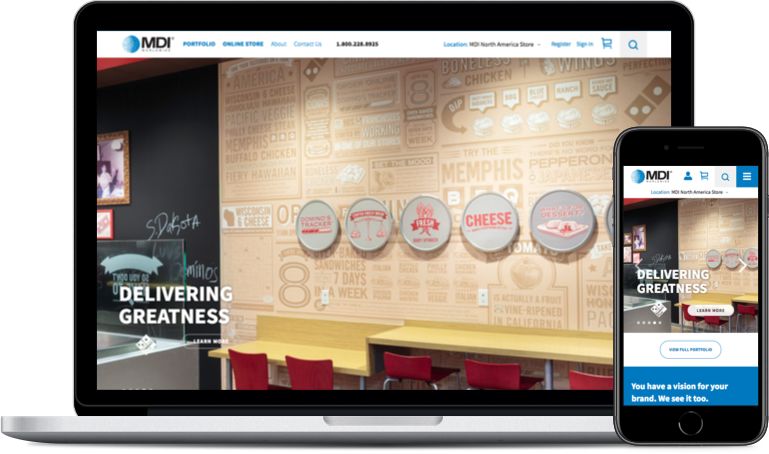 Results
MDI Worldwide is an example of a smaller, clean, responsive website that is fully customized to client's needs. MDI's motto is "More than displays. We are experiences." and that is something that you can truly feel when browsing their site.
In the end, we managed to create an easy to navigate eCommerce website, with improved shopping experience for our client's target audiences.