Finally! We can vote for User Contributed Notes in PHP manual

Vote up or Vote down? That's the question 🙂
Even tho we learned so much from the PHP manual and from user comments I believe that we all saw some comments/examples that doesn't deserve to be placed there. From before several minutes we are able to vote up/down. This missing feature for all those years is finally here!
I'm hoping that comments that will have huge "-" ("Vote down!") will be removed from PHP manual, because reading them is waste of time. Also I hope we will be able to sort users posts by rates.
<?= "Retro look" ?>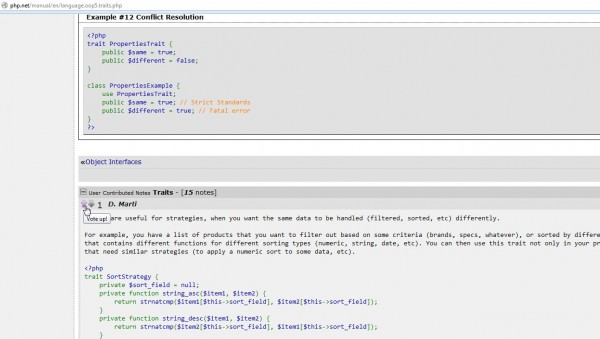 <?= "New look" ?>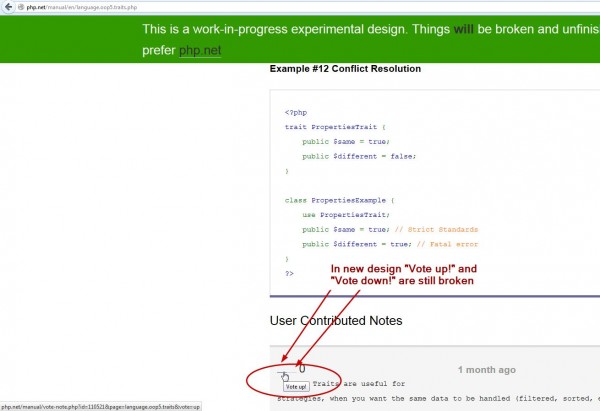 Additionally if you didn't notice php.net will change design (frontend) very soon. If you would like to see how new design might look like you can visit http://php.net/ and you'll see in right upper corner link to my http://php.net.
Then at the bottom of the page you can enable "PHP.net alpha" and click on "Set All Preferences" and new changes will be applied to all pages on php.net. If you don't like new look you can always revert it back by disabling "PHP.net alpha".
See image bellow for more info: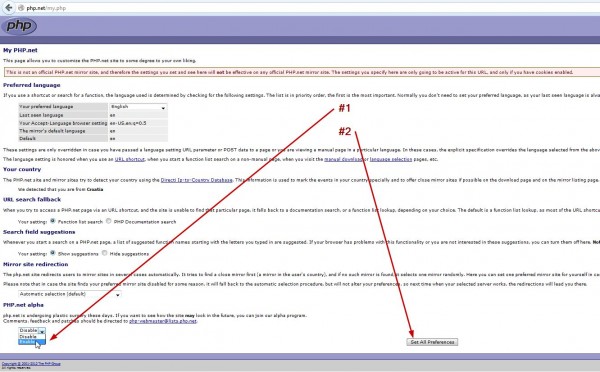 What do you think about voting in the PHP manual and new design for PHP.net?