We Are Ready For Plaza Mayor And #MC22ES

Save the date, 13th December 2022! The time has come, and Meet Commerce is happening in Madrid this month. We'll be able to meet and talk about all the challenges, new technologies and software, and in general, everything that has been on your mind when it comes to eCommerce.
This year's one-day event will bring together all kinds of business professionals in the eCommerce world. As opposed to the years before, this year's conference will include many platforms, not just Magento. That means we'll discuss Magento and other Open Source platforms. SaaS platforms as well. The more, the merrier!
Ljiljana, Mladen, and Tomislav will represent our team this year. They are very excited about reconnecting with the old and also creating new connections. So if you find yourself there, don't forget to get in touch! We prepared a few words from them for you to get to know them better, but first, a quick intro. Ljiljana is our Project Manager in charge of bringing in some girl power to this team. Mladen is our front-end developer, and Tomislav is our CEO. Let's dive in a bit more and ask them a few questions.
Tomislav, you've been at Meet Magento conferences before, but Meet Commerce offers a different shape. It will introduce multiple platforms. Do you find it beneficial?
Absolutely! eCommerce ecosystem is much more polyphonic compared to previous years. Traditional Magento agencies are introducing new platforms to their Service offer, and it is getting harder to connect a company with a platform. Not only do we have a world with a wider range of platforms, we even have much higher diversity inside Magento than ever before. Let's look at the frontend, for example. We now have a variety of options for frontend frameworks or starting points. Most popular are Magento traditional frontend, Hyvä, Magento PWA Studio, Vue Storefront, and a few others.
Diversity is exciting because it empowers the creation of tailored solutions to merchant needs. But, I can also see it highly increases the risk to the merchants due to confusion. Very often, they are won by sales pitches that show one side of the technology choice. In a few months of development time, they get stuck. We have many inquiries from merchants that need a rescue from disastrous PWA implementations. Being exposed to professionals who work on other platforms and technologies will help us understand diversity.
What are you excited about besides learning new trends and business practices?
Business aside, I'm excited about seeing my friends from the Magento ecosystem and seeing Madrid. I was there last time in 2015 at Meet Magento Spain.
Mladen, you've been a speaker at Meet Magento, correct? What was it like, and what advice do you have for this year's speakers?
Yes, that is correct. A long time ago, in 2015, I participated in the Belarus Meet Magento conference. You will never forget your first-time speaker at the MM conference. There was a positive mix of fearfulness, concern, and anticipation before entering the stage. At that time, finding relevant information about the subject took a lot of work. So, naturally, I was afraid that my research about the subject and lectures on the topic wouldn't be enough for the audience. But I managed to prepare a good presentation with some nice examples.
My speech was about the new Magento 2 Checkout, which at that time was a great novelty and an unknown area for most developers, and the subject was a great conversation starter for Q&A. And the advice for this year's speakers would be not to be afraid to choose a new unknown topic or one that no one has yet covered. Be brave.
What are you hoping to visit except the conference?
To be honest, I've never been to Madrid before. So it will help to manage the same short sightseeing. For example, Royal palace, Buen Retiro Park, and check a few random tavernas.
Ljiljana, this is your first conference of this kind. What are your expectations of the Meet Commerce conference?
I heard many good things about previous Meet Magento conferences, such as it is a great source of valuable information and a great atmosphere event. Also, I'm glad that the first one I'm about to attend gathers a broad eCommerce community, not just Magento. I'd like to know what the community thinks about the new Magento roadmap and future development plans—looking forward to talking to experts and exchanging opinions on approaches for growth strategies and new builds.
So Ljiljana, you are heading to Madrid as well. Have you ever been there?
I visited beautiful Madrid in 2012, attending the Erasmus+ leadership seminar. I love the city and the vibe. It will be great to walk the Madrid vivid streets again.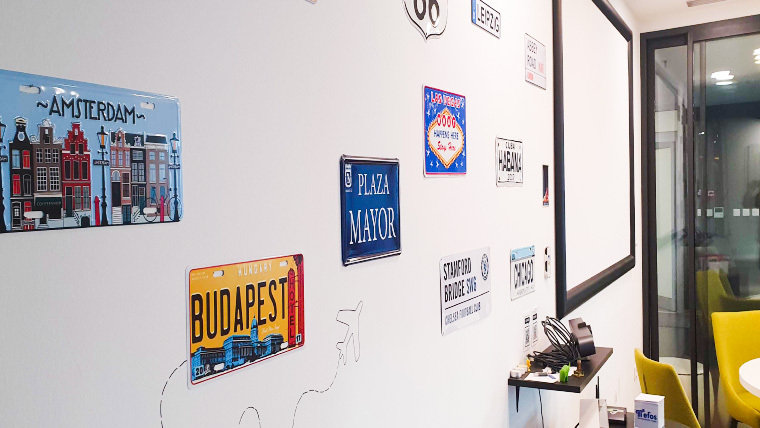 We also managed to catch a few words from the organizer Ignacio Riesco himself.
Interactiv4 and Snowdog organized many Meet Magento Conferences over the years. Why did you choose the Meet Commerce concept this year?
The market has more reliable options out there, and the trends are changing. We love Magento, and we still think it is one the best solution to make our merchants grow with no constraints (B2C or B2B),… but the competition is tight, and we want to be inclusive, share and learn from diversity. Following this concept, we open the conference to more platforms. This way, we can reach more people and more audience and enrich the experience to our main star: the merchants. We also want to reunite the best professionals under the same roof, no matter the platform they use, and to show the world how strong the eCommerce ecosystem is.
We are very excited to get in touch with new and old connections, learn something new and have fun in the process! As this conference gathers many, we encourage you to check it out and get your tickets. And if you already have yours, remember to drop us a message!