Build your 2017 Magento SEO strategy with these tips

As we determinedly move through 2017, we decided to look into things which we're building upon. The old saying goes "If you don't know history, you are doomed to repeat it." so we'd like to avoid any mistakes possible by learning from the previous happenings. Here's what happened in the SEO world in 2016. and what you can do to make those trends work in your favour.
Tea Pisac is one of our consultants. She works as a part of the Inchoo Consulting Group (ICG) which handles various marketing channels for our clients (PPC, SEO, Quality Assurance and User Experience) in order to make their websites work better and their businesses earn more.
She has been with us for almost 2 years now and can openly talk about what has changed in the consulting world during that period. Here's an interview with Tea which will guide you through 2016 trends and what they mean for your store in the upcoming year.
Tea, hi! How are you? How does it feel to leave 2016 and all of the trends we've seen throughout the year behind? Or, is that really the case, are we really leaving them?
Tea: Well, if we say that the main things/trends that happened during 2016 confirm the importance of mobile first approach, usability improvements and the importance of producing useful, top quality content, then no, we are definitively not leaving them.

Most of the discussions that were active in 2016. already started some time before and those concepts will continue to evolve and develop, we just need to take them seriously and start to adapt on those as fast as we can.
To give us some perspective, can you tell us what were the most important moments when it comes to SEO in 2016?
Tea: As you know, there is always some kind of fuss regarding different changes that were spotted by different SEO tools. But in case some changes appear, it is not always easy to match those with Google's updates as they rarely confirm them. From the updates that were confirmed by Google during 2016., things that affected eCommerce sites are listed below:

Removing right column ads. It actually concerns paid results but also has an impact on organic results as those are now pushed further down the SERP.
Mobile friendly update. Another ranking boost for mobile searches (mobile friendly sites).
The Penguin 4.0. was moved into the core algorithm. The way it impacts sites changed as it started to devalue bad links instead of penalizing the whole sites. It also started to be real time which gave the chance to those affected by Penguin to recover faster as they don't have to wait until the new update gets released.
Which of the ones you mentioned had the biggest impact on eCommerce and why?
Tea: Each of those probably had certain impact on eCommerce sites. It is really hard to tell which one had the biggest impact as each and every site is specific. Some sites were already mobile friendly and weren't affected by mobile friendly update, some sites still aren't responsive and had additional issues after the update. Some sites had active PPC campaigns and maybe compensated potentially lower number of organic clicks (that happened due to SERP layout change), some didn't had any or didn't optimized campaigns enough…

When it comes to our clients, we can say that we actually loved everything that the Penguin everflux brought.  Some of our clients noticed improvements as the update started to roll out. Once again it was proven that having a well managed SEO site pays off. What happened is that one of our biggest and dearest clients finally managed to make peace with Google in terms of ranking one specific fashion brand page (that they sell on their site).

What happened? Due to some spammy events that took place several years ago, before we started working with the aforementioned client, Google devaluated those few urls and didn't wanted to give them back their old ranking, regardless of our efforts. After the last update, those url's finally began to recover and gain several times higher position in SERP which naturally resulted in several times increase in clicks.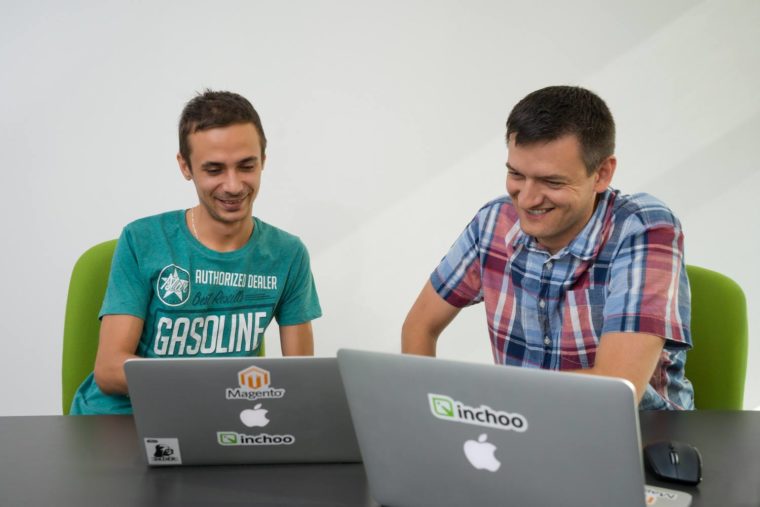 Do you believe those moments (for example, rolling out Penguin updates) will have a long term impact? What can we expect in 2017?
Tea: It is almost impossible to predict what exactly will happen in a certain period. We can only say those trends and directions where updates are pointing to will keep on happening and evolving during the future period.

Besides the new, future updates, here is a short list of some other SEO related things you should count on during 2017:

Voice search. Certain shifts in volume can be expected in favour of a more descriptive, "common language" queries compared with those queries that people use while typing them. For example: "the best rated smartphones by the millennials in 2017" vs "top smartphones 2017";
While doing a keyword research, you should focus on the concept, not on keywords themselves. You probably stopped with pure keyword stuffing long, long time ago, but this is not enough. Google's algorithms keeps on evolving, they become smarter every day and your keyword research and creating content tactics should evolve as well.
Bing is on the path to become more important search engine, especially as the voice search evolves and it is the search engine the top virtual assistants currently use.
Mobile first indexing which will change the way Google ranks your pages. The ranking signals will come from the mobile version of the page instead of desktop as it did until now. Your site has to be responsive and serve the same top quality content on mobile as it does on desktop.
Implementing structured data (especially on mobile) stays important as proper setup helps search engines to understand your content better. When it comes to Magento 2, it intended to help merchants with the implementation of microdata markup with out of the box solution but in order to be implemented correctly, there is still some custom work to be done.

In order to keep up with all those trends and help our client's sites to get in shape (and stay in shape), a large number of people with different skills and expertise must be involved – from SEO experts, eCommerce consultants, designers, developers etc.

Besides taking care of the new Google updates and making sure that everything from technical perspective is correctly set, it's crucial to make a continuous efforts in usability improvements. Google really cares about their users and their search results relevancy for those users. Therefore, they are constantly improving their algorithms in order to get better and more accurate understanding about how happy people are with those results that Google serves them. People that click on your organic results and their satisfaction with the things they find on your site are the most important ranking factor.
I've read a lot of articles about the trends we should look after in 2017. Some of them are about mobile-first indexing, some mention AMP's, others mention dense content, machine learning and featured snippets – which of them you see as the most important one?
Tea: Each and every one of those trends should be taken care of in general but some of those are less applicable on Magento eCommerce sites than others. For example, AMP's are something that isn't too easy to implement on Magento stores at the moment and we should wait some time to see how this technology will evolve.

It is interesting to see that just by looking at your short list, we can see that all of those things are directly related to user experience and satisfaction, especially on mobile.
How any of these things relate to Magento 2 SEO? Well, at least to things which come out of the Magento 2 box. Could you give us a heads up on what to look out for when building a Magento 2 site?
Tea: Well, from technical SEO perspective it is actually the same thing like the recommendations for building any Magento site. When we look specifically at Magento 2 you can check for more info in my mate Toni's blog post. Besides that, merchants have to make sure to keep on working on all of the things that were mentioned previously in this interview.
So, are you making sure your Magento 2 site is optimized properly?
If you're not, let us know. We know Magento can be confusing sometimes and that's why our team of consultants is here. We can help you out by creating a custom made report based on our SEO Audit (all with tips on what to improve to make your web shop work better and earn more!)
Related Inchoo Services