Sheeel.com wins best e-commerce website in Kuwait award!

It is always great when your work gets recognized. And when your client wins an award for the best e-commerce site in their country, that's something remarkable. Sheeel.com, a daily deal website based in Kuwait, operating in several other countries, is about to receive the Kuwait e-Award from the Emir of Kuwait later this week. Read on for an interview with our client, Nasser Al-Sabah, talking about his business and experience of working with Inchoo.
When we heard the good news from Nasser himself, we were more than happy – sheeel.com was revamped from an older system and the entire user interface was built from scratch, including an adaptive design approach – a single Magento theme working flawlessly on various screen sizes, i.e. devices (desktops, tablets, smartphones). This is something most people can see at a first glance, but our team did quite a lot of extensive customizations in the backend over the course of this project, to enable a very streamlined operation for our client.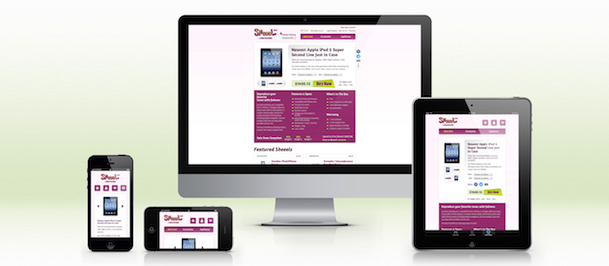 In our client's words…
Here's a quick interview with Nasser who was kind enough to explain the award and share more details about his business(es), impressions of using Magento as a go-to e-commerce platform, as well as his thoughts about Inchooers and Croatia.
1. First off, congratulations on the award, Nasser. Can you let us know what is Kuwait e-Award and what exactly did you win this year?
Thanks Aron. Before I go any further, I would like to send out a big thank you to the entire Inchoo team for the revamped Sheeel.com. A special shout out to you, Tomislav, Ivica and Team Manaus.
The Kuwait e-Awards are yearly awards handed out by the Kuwait Foundation for the Advancement of Sciences to celebrate leaders in all things digital; news, educational, NGOs, government, and e-commerce wesbites. This year, we are very fortunate to be presented the award by His Highness the Emir of Kuwait. This just adds so much to the importance and the prestige of the award within in the digital community in Kuwait.
2. Sheeel.com is a daily deal website operating from Kuwait, but covering other territories in the Gulf as well – can you let us in on the business and your organization?
That's right, Tawseel eCommerce Group has offices and fully fledged warehouses in Kuwait, Saudi Arabia and Dubai. As you guys know, we are preparing for the launch of our office in Egypt in June, 2013.
The organization is lead by my brother Abdullah, the real brains behind all of this, and me. We are blessed to have an excellent team of professionals leading the different areas of the business; procurement, operations, customer service and finance.
We started in 2007 with taw9eel.com and we were excited to record 4 orders on the first day. Today, we ship more than 50,000 units per month. We expect this number to double by years-end as we launch/re-launch more e-commerce concepts.
3. What would you say is the best thing about your e-commerce site or business in general, how does it stand out from the rest?
We invest heavily in customer service, operations and localization. While others tend to outsource these functions, especially fulfillment, we try to internalize us much of the process as is economically possible. We need to be able to get the best products as fast as possible to the hands of our customers, while swiftly resolving any issues they may face. For us, localization means changing and adapting our logistics, CS, and payment to solutions (in some cases creating our own!) to adapt to the needs of our local customers.
All of this means we also invest in technology. The key here is to create long-term relations with experts in the relevant technology, like we did with Inchoo.
4. We have been working together for quite some time now – what's your experience from working with Inchooers during this past year?
Well, it's been absolutely great. Two things separate Inchooers from the rest; project planning and depth of knowledge. I worked with two teams within Inchoo now and the extensive planning leaves no stone unturned, which makes for smooth sailing down the road. I am not a developer, but i am a experienced Magento user so I also enjoy the detailed technical discussions with the guys. More than anything, I think this speeds up the development time as we rarely misunderstand each other.
5. And what about Magento – how satisified are you with using it as an e-commerce platform for your business?
Bar none, Magento is the best e-commerce platform, at least from user's perspective (I leave you guys to discuss the technical side of things) 🙂
The level of thought and experience built into the system makes for easy management of orders, products, and website level controls such us CMS pages, enabling/disabling payment and shipping methods.
6. Since you're operating several businesses in Kuwait and the rest of the Gulf region, what can we expect as the next big thing from you? Any plans for new e-commerce projects, award-material as well?
We are planning to launch 4 new websites in this calendar year – three of them with Inchoo. The first is the re-launch of digumz.com, which we acquired back in February. Hopefully, we will be launching a completely new e-commerce concept in October/November of this year. I am very excited about this project.
7. And one final question – you've been to Croatia two times already working with us around planning your projects, so how do you like it here?
True, I have been to Croatia twice but i think i have only spent 6 hours outside of Osijek! Osijek is a lovely little town and hopefully I will be visiting again around August. Yes, I will be planning more projects with Inchoo but this time i will take some time and visit Croatia's famous coastline.
To wrap it up…
So, there you go – a quick interview with one of our clients, recipients of the Kuwait e-Award for 2012 – if you're interested to learn more about how we can help you with your project(s) and if you always wanted to create an e-commerce website that not only brings in the revenue but also wins you awards, make sure to get in touch!
Related Inchoo Services