Snowflakes Magento Extension

Back by popular demand – it's Inchoo Snowflakes Magento extension! Revamped to behave nicely with responsive layouts, this extension will give your store a real holiday cheer, and bring smiles to your customers' faces. Step by step installation and customization guide included.
This extension was brought to you originally back in December 2011 and we've seen plenty of stores using it. It was about time to make a full revamp, clean the code a bit and optimize it for new, responsive layouts most of you are proud to feature on your stores, right?
We decided to let you choose among many options – number, size, speed, color (just put in the hex code or even better – type the color name) and shape.
Hey, you can even put in a text to be displayed and act as snowflakes – so, you could have a store that's literally raining "men" 😉
Installation
Step 1:
Simply download InchooSnowflakes.zip and extract files in your root folder.
If you are using a custom theme, copy the files in the appropriate theme folders.
Step 2:
Refresh your homepage. Log out of admin and log back in.
Step 3:
Enable Inchoo Snowflakes module in Admin (System -> Configuration -> Inchoo Snowflakes),
Select "Yes" in the dropdown menu to enable the extension.
Step 4:
Reload cache and let it snow! ?
Customize
A quick handy guide to customizing the look and feel of your snowflakes:
Number – recommended 25 – 75 (too many snowflakes can slow down your site)
Color – edit color with Hex code or color name
Speed – recommended 1-5
Size – define minimum and maximum size
Symbol – ❄ ❅ ❆ – or put in any text you wish
Additional customizations
In xml file you can redefine where you want the snowflakes to appear.
Change handler etc. if you want them to show only on your homepage.
Path:
app/design/frontend/base/default/layout/inchoo/snowflakes/layout.xml
(or your theme folder).
Replace:
<default

>

 ... </default

>
with:
<cms_index_index

>

 ... </cms_index_index

>
Screenshots
Configuration preview (Admin -> System -> Configuration -> Inchoo Snowflakes):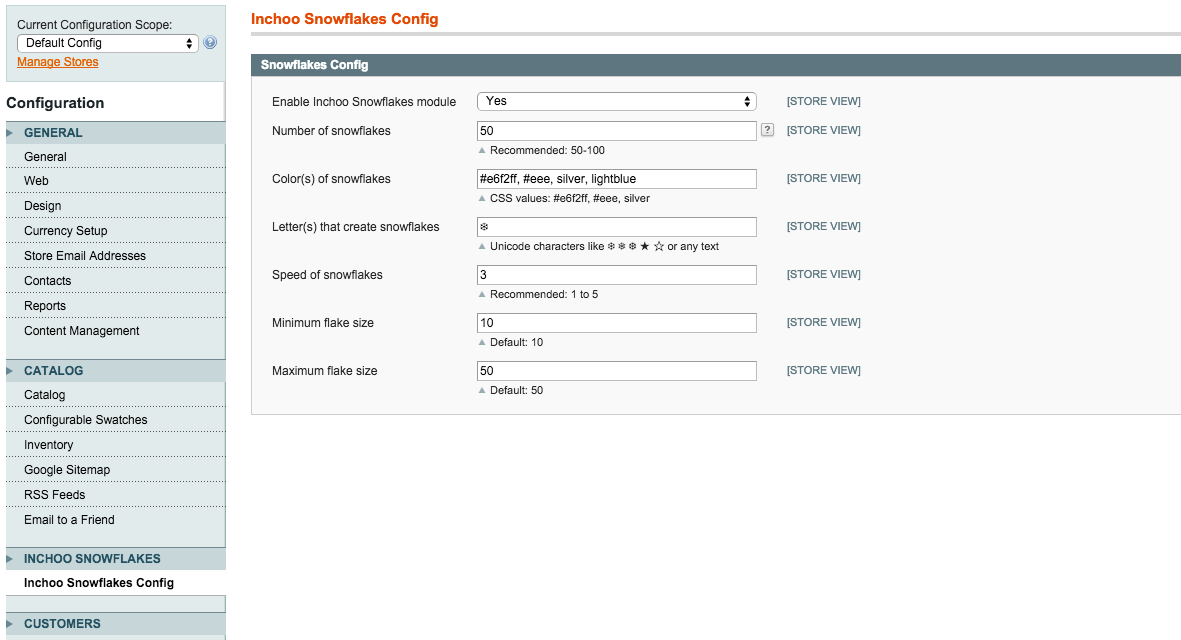 Homepage Madison Island – desktop preview: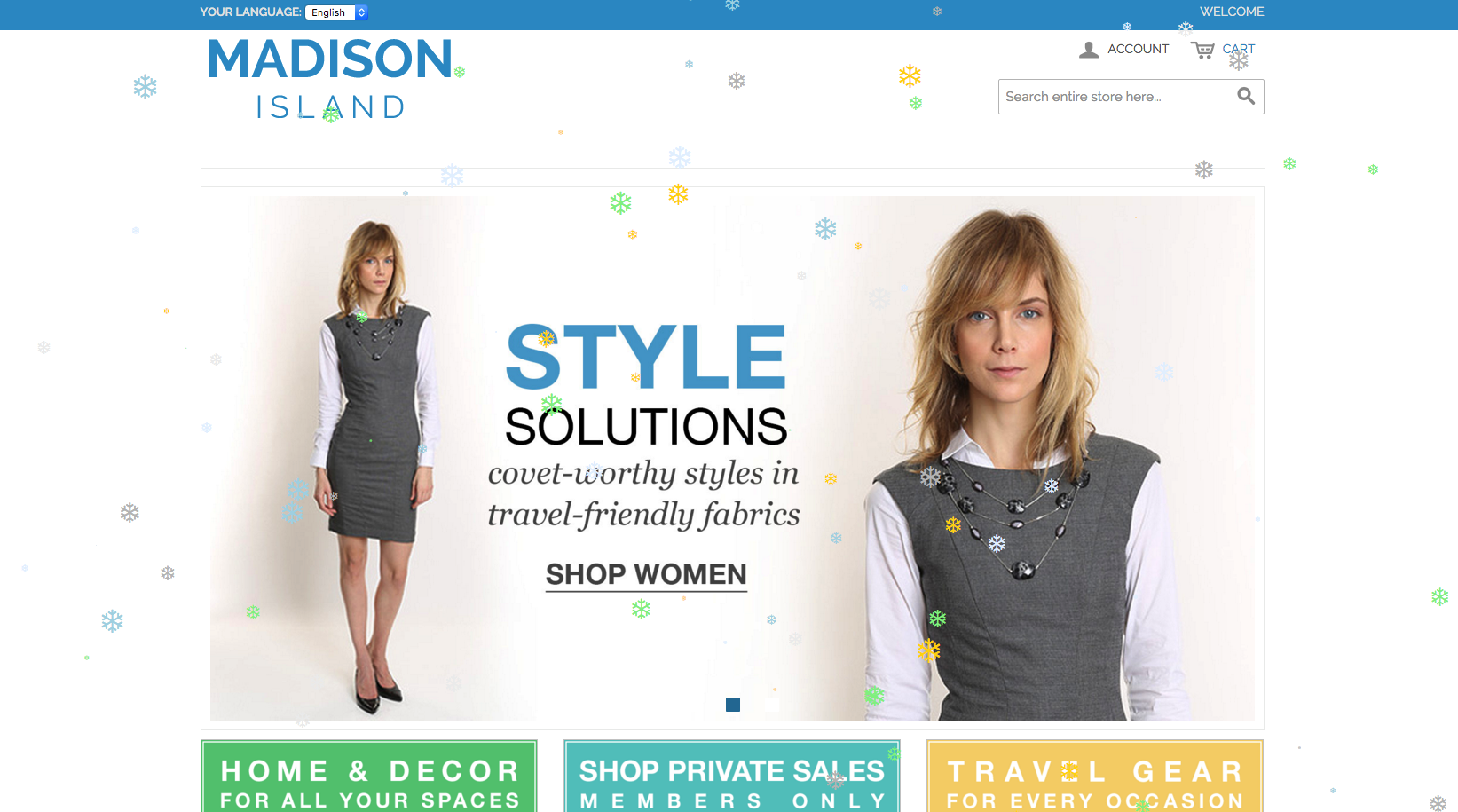 Homepage Madison Island – smartphone preview: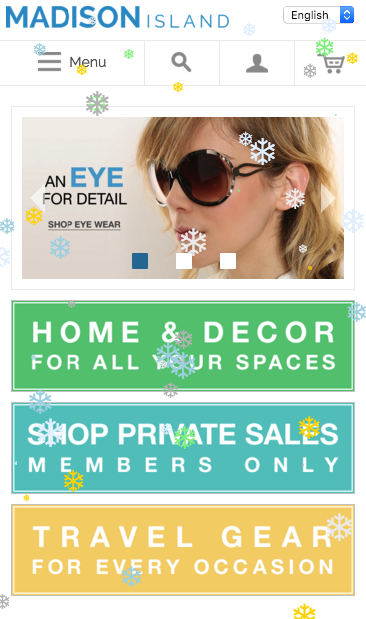 Download
Download the zip file here.
Compatibility
The extension has been tested on CE 1.9.x.x and backwards to 1.7.x versions and should work on older ones as well (no jQuery, strict by-the-book Magento work with Prototype) 🙂
But, as always – test it out on your development environment before pushing it to production – you know the drill.
Sharing is caring
Now that you've installed the extension, share some screenshots of what you played around with, I'm sure you'll be very creative 🙂
Happy holidays everyone!
Let It Snow! Let It Snow! Let It Snow! 😉