shop4runners
We've created responsive theme for a slick sports merchandise shop

Release date: July 01, 2015
|
Market: Europe
|
Industry: sports merchandise and equipment
Visit the website
Profile
shop4runners is a company which offers a wide range of products in both their online and brick and mortar shop. They are a small team of running specialists who focus on fashionable running products, maximum service and professional advice.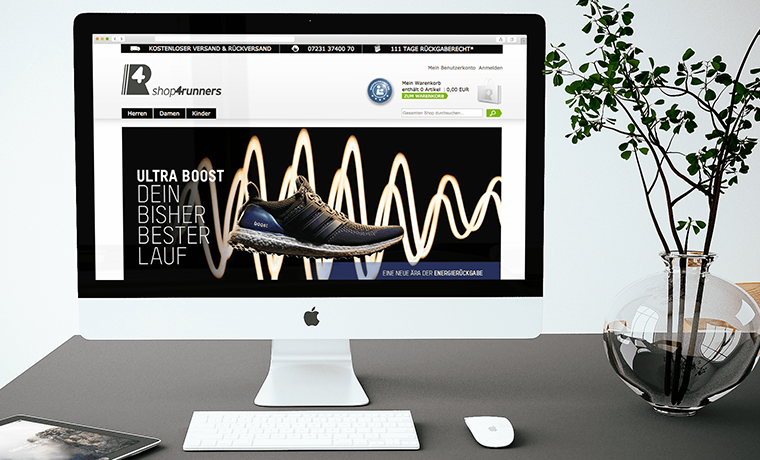 Challenge
The online store is built on the older version of Magento, 1.6.2, to be precise. When we originally took over the project, the site had numerous issues that were causing errors or were slowing it down – our team of developers encountered different challenges while working on it. Most important one was the fact that the site isn't responsive. Among others, we had to filter the files and the code itself due to the changes we wanted to make. Even though we haven't altered the design (our task was to solve the bugs which were preventing the site from working properly) we offered numerous solutions and saw the results shortly after.
Solution
The most important solutions we provided include:
alternating the existing theme to make it responsive, both for mobile and tablet
creating modifying layered navigation to add new options to the site: single/multiple colour filters, price sliders, wait sliders
reorganising the menu
cleaning the project from numerous core rewrites and bad practices
creating badge for listing
Results
If we're going to talk about the most important thing, and that's the numbers, we've noticed the following.
61%
Mobile conversion rate
45%
Desktop conversion rate
70%
Number of visitors on the mobile site
45%
Number of visitors on desktop site
We are working with Inchoo for over 4 years and we are really happy with our collaboration. We were especially pleased that the team working on our project joined us in our offices in Germany for a planning phase of the new project. Their organization and work are top levels. We are really happy to have such an amazing technical partner on our side and we are sure that Inchoo will help us to grow further in our eCommerce strategy.