The WheelerShip
Here's how customizations and integrations increased results for an automotive website

Release date: January 15, 2016
|
Market: Worldwide
|
Industry: Automotive
Visit the website
Profile
The WheelerShip is your online source for wheels and wheel accessories based in a small place called Glen Cove, in the State of New York. We hit it right off with them, mostly due to the fact we cherish the same values – trustworthiness, quality and assisting our customers. They incorporate all of that into their business with sole purpose of creating a simple and pleasant shopping experience.
By working on The WheelerShip, we helped create an amazing eCommerce story: we've been building a single online destination for all the wheels you'll need. Having everything you can think of regarding wheels, from OEM aluminium wheels, to wheel cleaners, used tires, centre caps and tire pressure monitoring systems, saves both time and effort for the end user.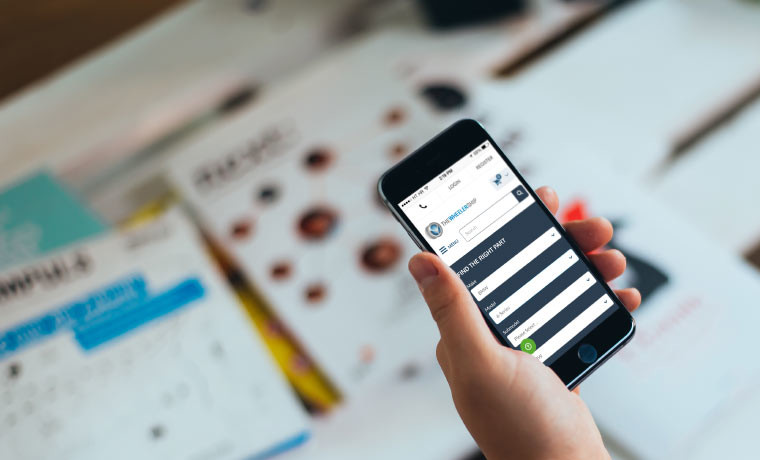 What makes this project so special?
First of all, we needed to create separate websites for our client's retail and wholesale customers, taking care of all the distinctive features and business workflows.
We also worked on integrating various third-party services with Magento:
synchronising products and orders from eBay and Amazon through M2EPro
integration with Fishbowl Inventory
integration with Zendesk and Zopim
integration with TaxJar (service used for setting taxes, drawing new sales tax data about various zip codes in which there's sales tax nexus)
integration with Braintree
integration with UPS with certain custom changes due to specific client's processes
Customizations
various modifications of admin area to make it easier for client's support and sales to take various types of offline orders (phone, e-mail…) and process them through Magento admin
customization of wholesale customers registration process (they have additional custom fields and need to provide certain documents upon registration)
modification of the make/model/submodel/year/trim filter which is really important for the industry
custom product attributes display options
Numbers
Due to the fact that the last site didn't have eCommerce tracking enabled, we can't measure the difference in sales.
But, what we can measure is the following:
54%
Average Session Duration
We are grateful to have found Inchoo. From our first conversation, Inchoo was eager to help solve our problem and have always been extremely responsive.​ They began by taking a genuine interest in understanding​ my business, procedures, goals and challenges. From there they outlined a detailed plan for success. During our project they proved their expertise in web development, SEO, and ​e​-commerce. They will fearlessly take on challenging problems ​and always strive for the right solution, not just the easy fix. Their knowledge and experience is ​unequaled.