Meet Magento Germany 2018 impressions (or how do Hungarian dogs bark)

From the very start, this journey was meant to be great and sure it was! We have heard only the best about both Leipzig and previous Meet Magento conferences, and Antun, Aron, Dunja and I made a great trip team. I was given the honor of writing a recap of it so as a Meet Magento first-time-participant I will do my best. 🙂 Just a short overview to make it all clear before we start.
Where: Leipzig, Germany
When: 16 – 20 July 2018
Who: Antun, Aron (lecturer), Dunja and Terezija (me)
Saturday – The trip
As you can see from the map, it was a very long journey, but a pleasant one! We had a 2 hour excursion to Prague where we have managed to cover up all the main tourist locations. In the car, we've been playing Alias, and Aron and Dunja tried to give us newbies a good introduction to the conference and what to expect. One of the things was to be prepared to become famous while wearing green Inchoo t-shirt. We have arrived just in time to watch that night's football match between Croatia and Nigeria.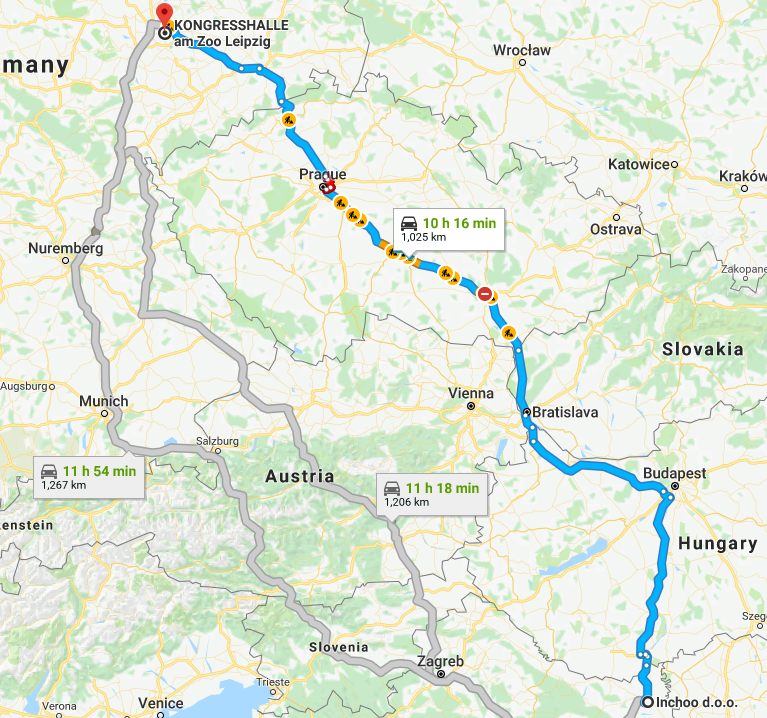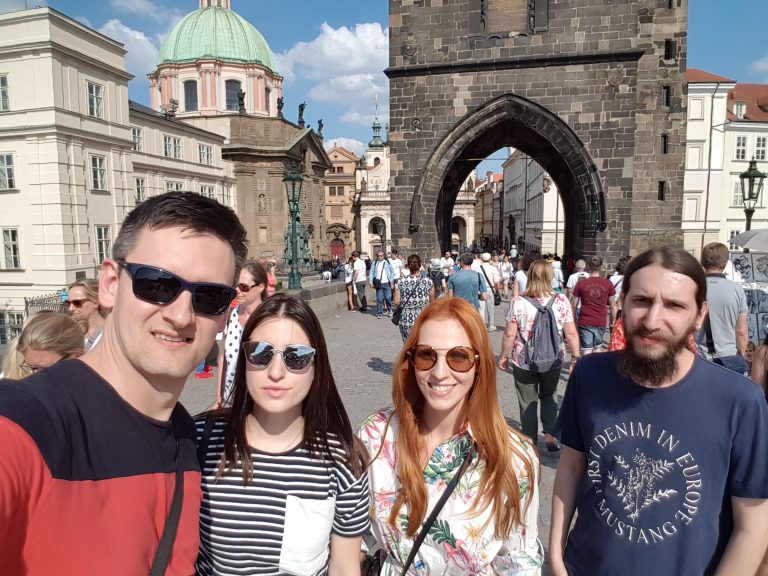 Sunday – Day 0
I tried to make the most out of this day off that we had, so I went to Berlin to see my friend while the rest of the crew spent the whole day in Leipzig Zoo (I have managed to see it too the other day!). They had other things on mind for that day too, but Zoo was just too good. In the evening we were at the pre-party. Antun (also first-time Meet Magento participant) was wearing his green Inchoo T-shirt, and we were curiously waiting for people to approach us. We weren't disappointed and I think that I have sort of promised to our (new) German friends that we will send a bus to bring them to Meet Magento Croatia (sorry, Zrinka! :D). Not to mention that German beer is really good!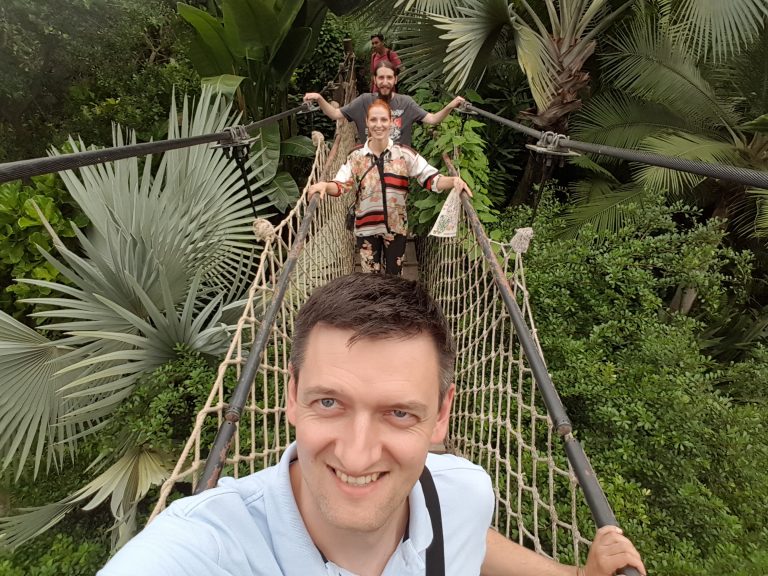 Monday – Day 1 of #mmde18
This was first day of the conference (not counting the hackaton that was happening during the weekend) and Aron's day as he had a presentation – How to Leverage the Magento Ecosystem to Grow Your Business. He was the first one in Bussines Strategies track, so the other speakers had to keep up with high standards that he set. 😀 The conference took place at Kongresshalle am Zoo Leipzig and we were delighted to see that Aron used animals in his presentation to truly adjust to surroundings. After Aron's presentation Antun and I went to Technology track to listen to Stephan Hochdörfer, Riccardo Tempesta, Andreas von Studnitz and Nikolai Krambrock, Nils Adermann and Igor Miniailo. We saw them again on party later that evening, together with Inchoo's old friends. Having a chance to talk with some of them and is what the Meet Magento is all about – to directly say as a developer what you (don't) like and would like to see in Magento code. There are no proper photos from party because of obvious reasons. 😉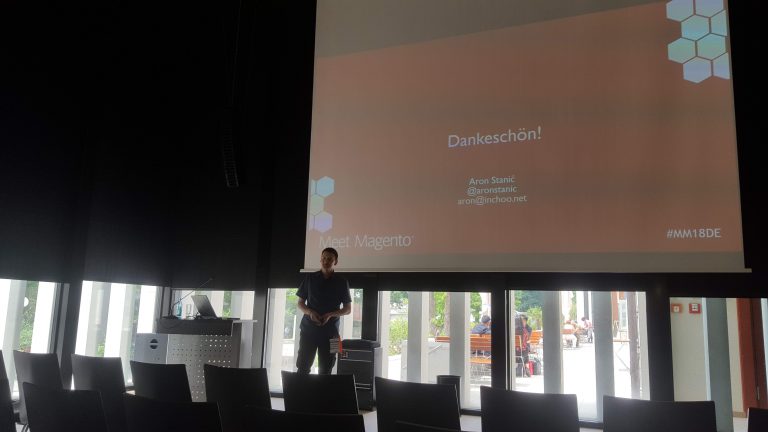 Tuesday – Day 2 of #mmde18
After the party we had a whole lot of new faces to say hello to during the second day of the conference. Ben Marks was cunningly announced the day before but he wasn't in agenda so we were looking around every corner hoping that he will pop out of somewhere. He popped out of speakers as he was dramatically announced during presentations. He published that Adobe's acquisition of Magento is officaly finished! As a proof he brought to the stage Matt Asay from Adobe who introduced his wishes of developing Magento in cooperation with Community. To conclude our staying in Leipzig we have visited Monument to the Battle of the Nations where we have enjoyed in panoramic view of the city. Some of us will remember it as a crucial moment to overcome the fear of heights. 😀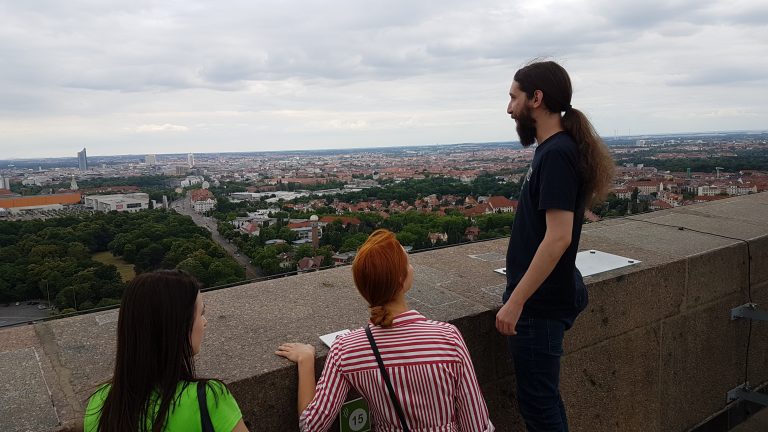 Wednesday – Back to Inchoo
We have come back to Inchoo and to end of this review, but we didn't answer the question how do Hungarian dogs bark? You will just have to come to Meet Magento Croatia 2018 to hear the answer (it is not funny if we just write it down). We are hoping to see all the crew from #mm18de again in Osijek. Thank you, Leipzig!
Related Inchoo Services