The Inchooers Comic Series

Welcome to the page where you can find all of our The Inchooers comics. Yes, all of them.
Here you can find all our problems (well, not really, we are too embarrassed to show some of them) we encounter in daily work and some of the solutions we come up with. Some of those are very… well, interesting. So, we have asked ourselves – why not make fun of those situations?
1. Magento developer's job interview
The very first comic. It all started with one Magento developer's job interview 😉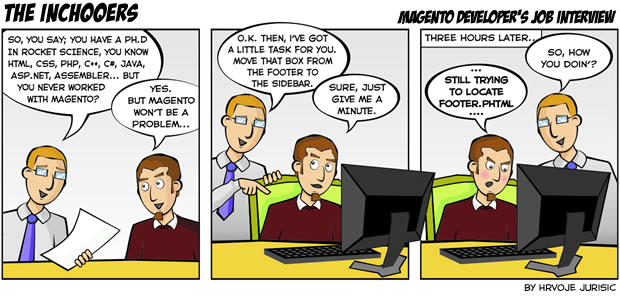 2. Marketer's day off
Sometimes we all need to take a break. But, who will know if we don't publish it on social networks?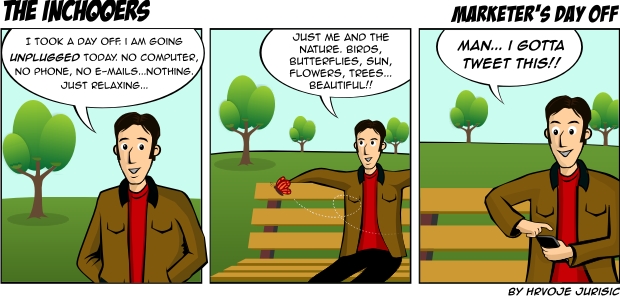 3. Magento developer's dream vacation
Do backend developers have only one type of dream vacation?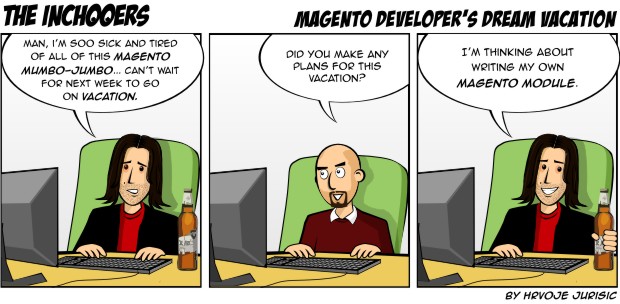 4. Guru of development codes?
How many lines of code can you write blindfolded?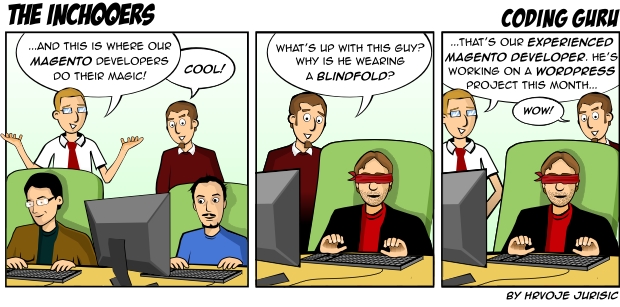 5. Team Building
There is only one theme in team building!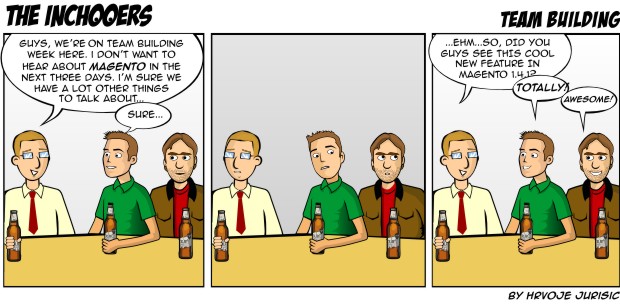 6. Get that Quote!
Tomislav Bilic, our man in charge, negotiating with a client 🙂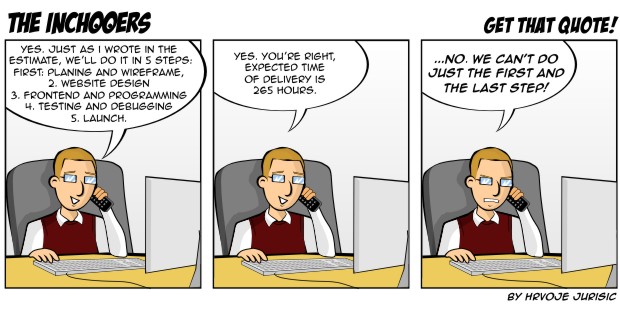 7. Team Building 2
Team building OR house building?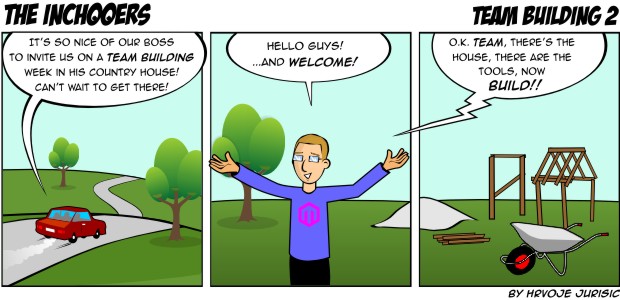 8. Magic Trackpad
Here's for all of you Apple fans out there!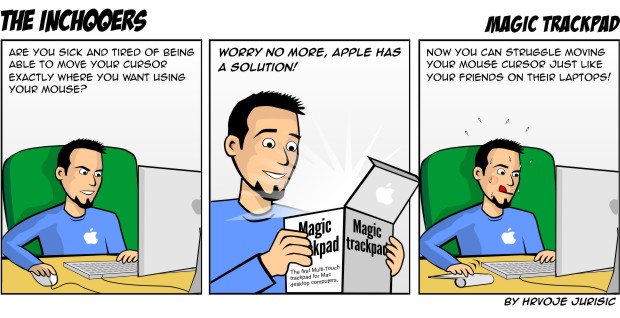 9. Sales guy meets developer
Sometimes, we all need a translator when talking to developers.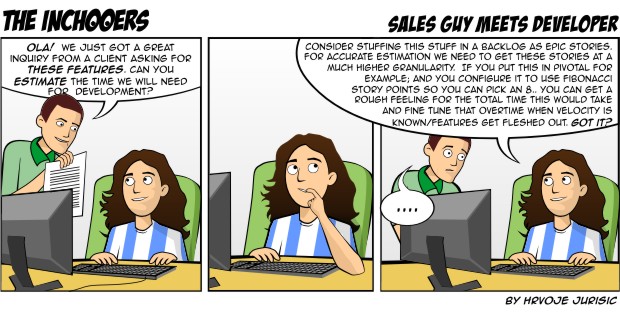 10. LOTR
FYA!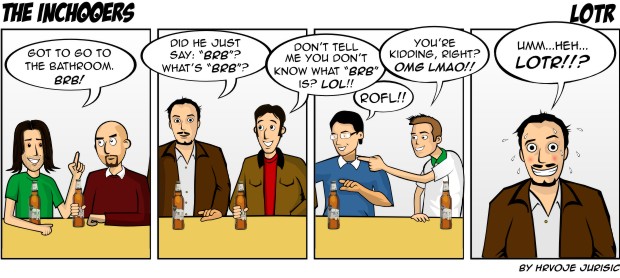 11. Front-end developer's wet dreams
For all of you Firebug lovers out there!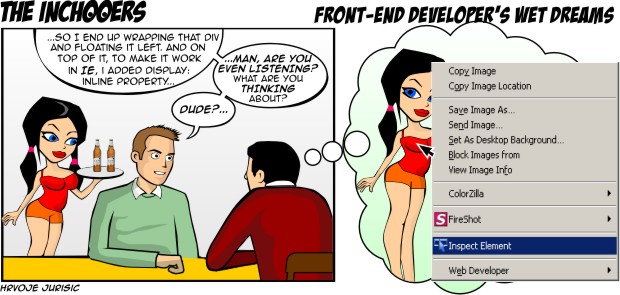 12. Surgeworks World
Where are we located?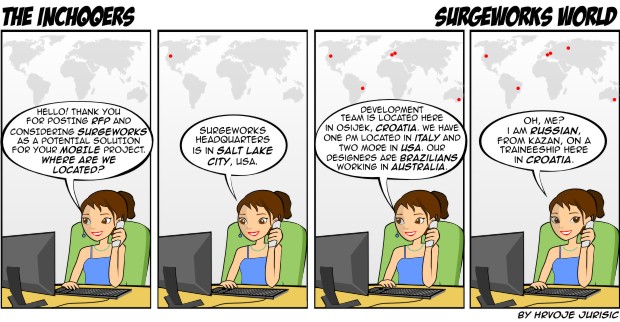 13. Chuck Almighty
Sometimes, it would be nice to have Chuck around.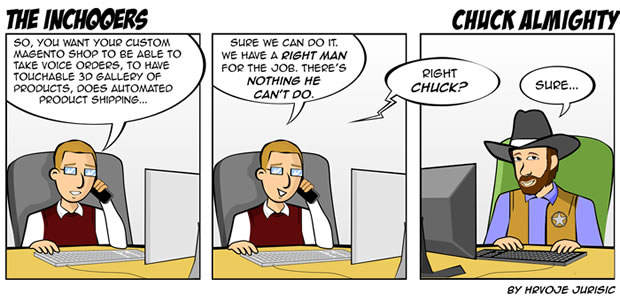 14. Dear Santa…
No Santa, you are funny 🙂
15. Halloween
We decided to throw a Halloween party today. Everybody chose the same costume, except the CEO. This is how the offices look like now.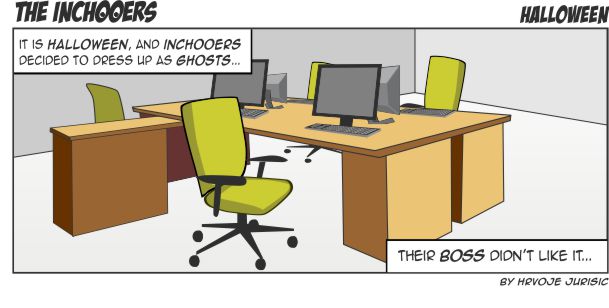 16. Attending Magneto Conference
Their first mage… magneto conference 😉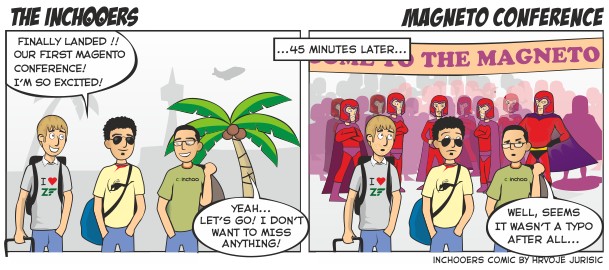 17. Future friendly
Making sure that websites these days display correctly across all devices is hard work. But, we didn't think we will need to optimise them even for refrigerators?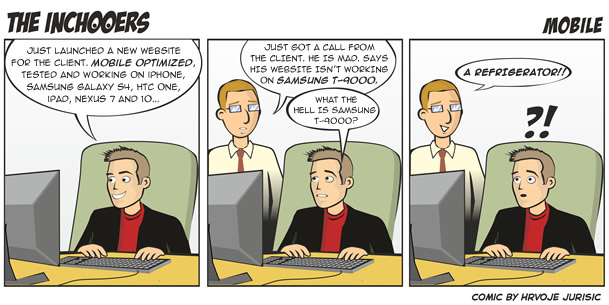 18. EU cookie law
How do you serve your cookies?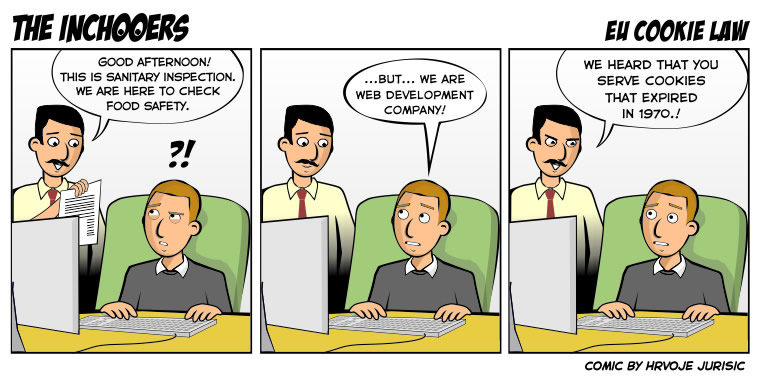 19. The CORE
Be a good developer or Magento Boogieman will get you!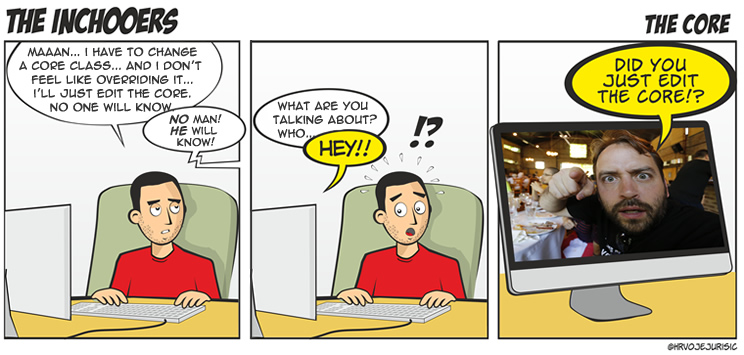 We hope you enjoyed our little comics.
But, sometimes, we have to take a break from all the jokes. If you need any help with anything Magento related – don't hesitate to contact us.
We'll try to be serious 😉
Related Inchoo Services