3 things you should check before you continue with your PPC campaigns

So you have been running an eCommerce site for some time now but in order to increase sales, natural thing to do is to increase traffic towards your site. Regardless of your site's SEO health and organic ranking, PPC traffic is also something you shouldn't miss out, because hey, your competitors are also doing it and being within the first 3 organic results today (if you are lucky) isn't the same like a few years ago.
Paying for incoming clicks is natural thing to do but before you continue (start) investing money in driving traffic to your site, pay attention to these three essential things that we noticed many site owners miss out.
1. Functionality & usability check
Yeah, you played a giant role in setting everything up on your store and making sure it works for your visitors (because you are the one who knows your business the best). But stop just for a second and think about when did you do your last serious functionality and usability check.
This is your site and you know its every pixel as well as the right steps to take in order to find and buy specific product. But this probably doesn't apply to your visitors. They might experience some real world issues that you haven't notice and addressed as something that should be fixed. Each and every unnecessary questions in users head while browsing through your shop might prevent them from from proceeding to checkout… and that isn't something you want.
Seriously consider adding a few objective parties to the whole story: ask your friends to test your site or hire some ecommerce professionals to do it for you. Actually you should do both. Although your site worked great some time ago, the world around you, the competitor's sites and your customers' habits changed so make sure you identify the new trends and functionalities in the checkout funnel and try implementing those on your site.
If you are struggling with the budget and that is the main reason why you haven't hired proper help yet, just think about how much money each click costs – if it drives visitor to non functional site with poor usability – then regardless of the click price, it costs too much.
2. Observe & analyze your competitors and reconsider your current offers
By offers, I mean product prices, shipping and returns conditions, special offers, etc. Today's customers get very well informed before they make the final buying decision because they are just a few clicks away from figuring out the place with the best bargain. They just need to open a few tabs more and they are ready to make a final decision. Don't let your site to be only one of the "opened tabs".
If your current conditions aren't attractive as those on your competitors sites, maybe your should pause specific campaigns or bid less aggressively until you start offering a better deal.
Does this means that if I don't have the best conditions out-there, I shouldn't advertise at all? No, of course not, but if this is the case then you shouldn't be surprised if you see poor ROAS. In order for someone to conclude that you are not offering the best conditions and that they are not going to buy from you, one has to click on your ad first (in many cases) – and all those clicks eat your advertising budget.
Be aware of the things your competitors do and make sure you are not missing out the conversions due to slightly higher product price.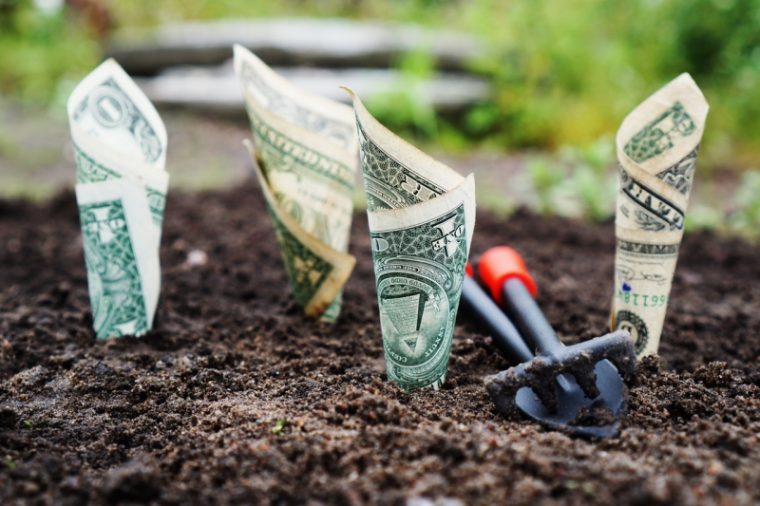 3. Perform an in-depth analysis of your current campaigns to make sure your ads are correct and trustworthy
We had a few clients that didn't pay enough attention to their ads and messages they convey through them. This means that they haven't updated their campaigns for a while which lead to following situations:
Misleading ads. They have been driving traffic towards their site with incorrect messages about their special offers. Having something like "Up to 40% on all T-Shirts…" isn't helping if you currently don't have that offer on your site. It actually does you harm – because you are getting people that are about to become disappointing with the fact that they were mislead – and you are spending your money on those clicks. Few days later, when you start your remarketing campaign and advertise the correct discount info, people will probably ignore your new ads as they won't trust your anymore. Check all your ads and make sure they are correct and honest.
Incorrect or broken destination URLs. You've finally managed to attract person's attention and made him to click on your ad. Instead of providing a state of the art landing page and user flow, you bring a person to the wrong landing page or even 404 page. Speaking of leaving a great first impression, right? Check your destination links to make sure this paid click lead a person to the thing he wants to find so he can add an item to cart and head over to checkout.
Conclusion
Think about these three common mistakes that we outlined in this blog post and make sure you are not repeating them. If you don't have enough time to check everything by yourself, seriously consider to allocate a part of the PPC budget and hire a professional who could help you with that. You are maybe just a few dozens of consultation and development hours away from having much more intuitive and better functioning site that will convert much better than it does right now. If you don't know where to start, check out our top selling audit service.
Related Inchoo Services