Facebook Connect Magento Extension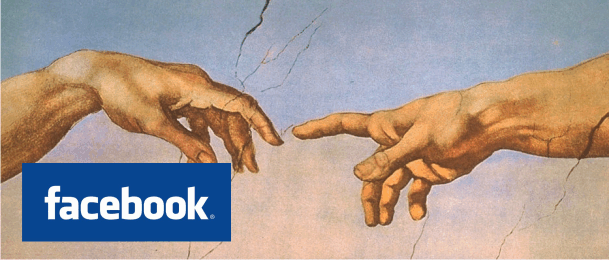 This is free Facebook Connect Magento extension which enables customers fast and easy registration and login with their Facebook identity.

This extension isn't actively updated anymore. For newer Magento you can use separate Social Connect Magento extension from my coworker Marko Martinovic, Inchoo.
Important
Facebook updated it's authentication mechanism but so did we, so please update your extension to the newest version since older versions won't work anymore.
Also, if you're getting "An error occurred. Please try again later." message in connect popup, you need to get new "App ID/API Key" from Facebook and enter it into Magento. Check your Application Secret along the way.
Download
Download Inchoo_Facebook-0.9.9.zip, extract files to appropriate place following directory structure and reload cache.
Latest pre-relase versions can always be downloaded on my github project page.
About
Facebook Connect Magento extension enables customers one click registration and login with their Facebook identity. It automatically registers new users and logs in existing ones.
Current extension is compatible with latest Magento CE 1.6, but also with older 1.5, 1.4 and 1.3.2.x versions. It's using brand new Facebook thingies like open graph protocol and open source JavaScript SDK.
If you're interested to see additional languages in future releases, help us translate it by following instructions.
Facebook App
For Facebook Connect to work you need to Setup Application on Facebook and obtain its App ID/API Key and Application Secret.
Use your store name as application name and read and accept terms of service. On second screen set App Domain and Site URL(under checked Web Site tab), both to the store domain where you plan to implement Facebook Connect. Save Changes. Other Connect settings are optional, but you might want to add store logo for example.
Magento Setup
Once you obtain two keys navigate to Magento Administration, copy/paste them to appropriate fields under Configuration->Customer->Facebook Connect, set Enabled to Yes and you're good to go. If you're updating from previous releases, you also need to Enable it to work.
Default template files (frontend/default/default/template/facebook/*) and layout (layout/facebook.xml) makes Facebook Connect work out of the box with default theme, but we tried to make customizations as easy as possible so all you need to do is add button or link with "facebook-connect" rel attribute set anywhere in the theme, static block or cms page, for example:
<button rel="facebook-connect" class="form-button" type="submit"><span>Connect with Facebook</span></button>
<a rel="facebook-connect">Connect with Facebook</a>
Latest Changes
v.0.9.9
– Client and javascript compatible with new Facebook authentication changes.
– Event.fire changed to document object to avoid javascript conflicts.
– Asking for user_birthday permission from now on.
– Norwegian translation added thanks to Magnus Alexander.
v.0.9.8
– Version fix, licenses added, connect release.
v.0.9.7
– Estonian, Swedish, Czech, Turkish and Korean translations added thanks to Sir Mull, Andreas Karlsson, Pavel Hrdlicka, ea and COBAY.