Magento Go Platform, sneak peak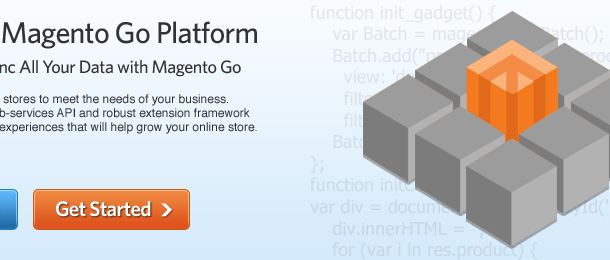 Seems like folks in Magento are rolling fast with their Magento Go Platform. Few minutes ago I stumbled upon a url http://devsite-demo.magento.com which seems to host a development version of Go Platform's developers site.
Although still limited with content, several interesting and bottom line things are already there.
Seems like Go Platform will use REST API approach to integrate an OpenSocial gadget in your Magento store. Given that we are talking about the Google's Open Social, I'm very pleased to see them move in this direction. Meaning most of your development will come down to JavaScript, XML, XHTML, and a few calls to REST API's.
Hopefully the API method list will be increased in regards to the currently available API's in the Magento community version.
Next to the Open Social which envisions a write once, run anywhere mantra in the Social Networking space we have a Apache Shindig. Shindig is an OpenSocial container. Container that helps you to start hosting OpenSocial apps quickly by providing the code to render gadgets, proxy requests, and handle REST and RPC requests.
Honestly, this is the first time I have heard about the Apache Shindig. Most likely because I was never involved in any Open Social coding stuff. So if you are like me, try not to be confused with the terminology, because at the end of the day its just a code :).
Next to Shinding containers we have Caja. This is another Open Source project sponsored by Google. Basically Caja is a response to the insecurity of standard iframe approach. In a iframe even if a website chooses not to give data to an iframe app, once it has done so it can place no further restrictions on what the iframe app can do with it. Meaning it cannot stop theiframe app from sending that data elsewhere.
Caja prevents information leakage by allowing user data to be encapsulated in objects that can be rendered in user-readable form but not read by scripts.
So think of Caja when you think of term Sanitizing JavaScript.
All in all, seems like we are in for a pleasant ride with Magento Go Platform. I would dare to say, it will most likely be easier than standard Magento extension development.
P.S. The link I gave above is from old beta site. Thanks Rhonda for clarifying this. I'm sure there where lot of talks about this on the Magento Imagine conference. Suffice to say we are all looking forward to seeing the Go Platform ready for our modules/widgets/apps :).