State of Magento Developer Certification 2012

Have you ever wondered how many Magento developers are there in the world? Which countries are the leaders in developer certification? How many went for Developer Plus certificate? We dug up some interesting data for you!
Data gathered on 22nd of August 2012. As of this moment, there are 291 certified Magento developers in the world. Of those 291, 172 are Magento Certified Developers and 119 are Developer Plus.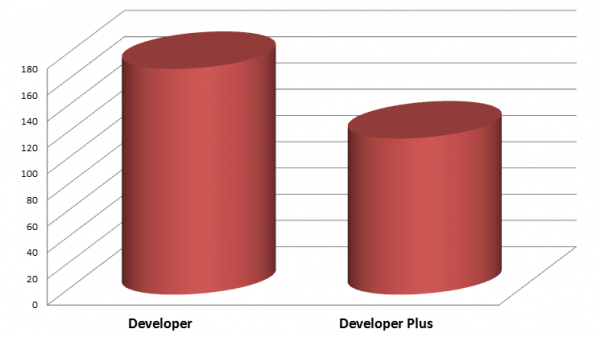 All of the certified developers are spread across just 35 countries in the world. Click to enlarge the image: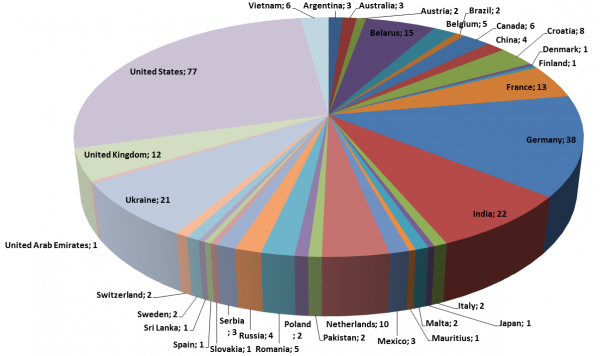 As you can see, USA is a leader in developer certification with 77 of them, followed by Germany with 38, India 22, Ukraine 21, Belarus 15, France 13, UK 12, Netherlands 10, Croatia (Inchoo) 8, Canada and Vietnam 6 and the rest have just a few.