Why are you switching to Magento?

"Hello! I run an online store for a few years. It was developed in osCommerce originally and that's why the sales suck. I would like you guys to move my shop to Magento. I heard a lot of good things about it and I'm sure that once we move there, our sales will skyrocket." This is simplified version of a talk I had few days ago.

osCommerce is outdated. If this business owner wishes to continue his eCommerce business in next few years, it is true that it would be a good idea to replace osCommerce with a solution that has cleaner future. It does not have to be Magento. However, this was not the reason why he wished to move away. He believed that Magento itself will boost his sales since "everyone talks about it".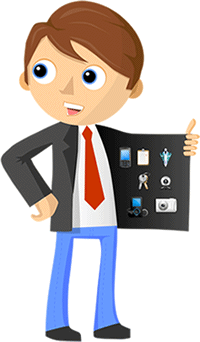 Here in Inchoo, web design and development services bring food to the table. Since this guy was asking for web development services and he had fine budget, it would be logical thing to close a deal and start the work. However, his expectations were obviously wrong. If we would have accepted this project, we would deliver it in time and charge him the cost. Everything would be fine to the point where site would be live for two weeks and his sales would still be low as in his osCommerce store.
If your eCommerce business is not performing well as you were hoping for, do not think that platform change is an instant solution. It might help if played right, but there are some things you need to reevaluate first:
Are your products interesting to the market? Maybe they were few years ago when the sales were good and competition rarer, but are they now?
What are competitors doing? Are there more online stores that sell similar products? Are they better than you? What are they doing that you do not?
Are your prices competitive? Like in every business, lowering the prices should be the last method to use, but in case all the competition has lower prices for similar products, you might want to experiment a little.
Are you marketing your store efficiently? Back in 2004 when you launched your store, Google organic visits might have been generating 90% of your sales. Did things change? Did the behavior of your customers change?
After you reevaluate your business and when you are sure that the poor sales are caused by a solution you have, ancient and confusing design, bugs in the system, poor security, slow hosting or something more, it is the time to address solution partner. Before you make a contact, be clear with yourself what is your product, your market and why are you better than competition. When you know this, our work can shine. If you don't know those 3 answers, all we can offer is work. Not a success.