Commitment – foundations and expectations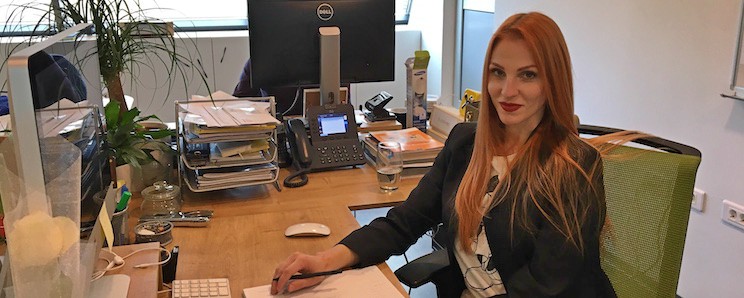 Company culture defines its journey. One of the definitions says culture is based on shared attitudes, beliefs, customs, and written and unwritten rules that have been developed over time and are considered valid. It includes both work and general behaviour philosophy and set of values thus shaping company efforts and overall activities. One of the main attributes of Inchoo's company culture is commitment to the local community.
How sharing leads to engaging?
When I asked Tomislav, our CEO, why commitment to the local community is so important, this was his answer:
"Inchoo has an office in a small Croatian town called Osijek with a population of 100.000. Since the inception in '08, we were hiring from the local pool of talent.
Industry in Osijek collapsed after Croatian war for independence. Today, economy is still struggling and a lot of young people are leaving the city. Some are moving to Zagreb (capital of Croatia) and some are leaving the country because they just can't see future. Let's say that things are a bit apathetic. Fortunately, we are working in the software development niche that is highly dynamic, interesting and can enable an individual to shape his career from any part of the world. We realise that, by sharing our experience, we can influence many young people in the local community to engage in programming, design, analytics or digital entrepreneurship."
Inchoo is not a lone wolf in its efforts. Many companies in Osijek share the same goal. That's why in 2012, we joined forces and founded "Osijek Software City, a non-profit association that's now shaping the identity of modern Osijek, making it recognised as a strong technology centre.
With the aim to make positive impact, we organize events, seminars, workshops, sessions and hackathons. These events are free. The community is where we give back but without guaranteed benefit for the company. Reward is realizing that we've made a positive change in someone's life.

These inspired individuals will make the ecosystem stronger, engaged and more fun. Some of them might become future Inchooers at some point, but some of them will get recruited by other companies or they will start their own businesses. No matter the path they choose, ecosystem will be better and more young people will decide to build their future and stay here.
Focusing on young people
I am glad to see Inchooers accept and adhere such approach and their willingness to participate in those events and workshops affirms that. In 2016., due to an increasing challenge in finding new team members, we endeavoured to influence the change ourselves. Therefore, we focused our efforts on young people by organizing and supporting various events and mentored, custom tailored internships.
Here's an overview of activities tailored to support earlier mentioned values for 2016.:
Organizing 19 internships in 6 departments for students from 5 different faculties and 1 highschool

Support to "EWob Business Hackathon" in organization of a students association EWoB

Sponsoring Osijek's students trip "Elektrijada", i

nternational competition of students from electrical engineering faculties

Coorganizing

"Magento 2 Frontend Overview" workshop

Coorganizing CodeCAMP "Knockout.JS Basics" workshop

Presenting Inchoo internships on Faculty of Electrical Engineering, Computer Science and Information Technology Osijek

Organizing "PHP talks", event on getting to know students with PHP

Organizing "PHP academy", project on teaching students PHP over 5 weeks courses

Participating in Europe Code Week by organizing "Web shop – simple interface for administering data and products by category" workshop for highschool students

Participating in Web programming course in Faculty by organizing "eCommerce development" lecture

Participating in Databases course in Faculty by organizing "MySQL in web development" lecture

Coorganizing "Managing growth at Inchoo" lecture for Faculty of economics students

Mentoring student's thesis
As seen, we voluntarily teach skills, offer knowledge and experience in order to contribute to student's life. These efforts were officially recognized last year by students themselves when they rewarded Inchoo with a "Golden Index 2015." in a "Special committee award" category.

"Golden Index" is a project in which companies that contributed to students education and professional development are awarded a unique prize in Croatia by a student association "eStudent". Firms can, depending on initiated activities, apply in several categories for the reward. This year, Inchoo has, for the second time, applied in "Students interns" and "Expert support and project organizing" since that is where our efforts lay the most.
Being recognized by our own "target group" puts our endeavour in the best light and gives us motivation to keep on doing what we do.
Related Inchoo Services