The Inchooers – Future friendly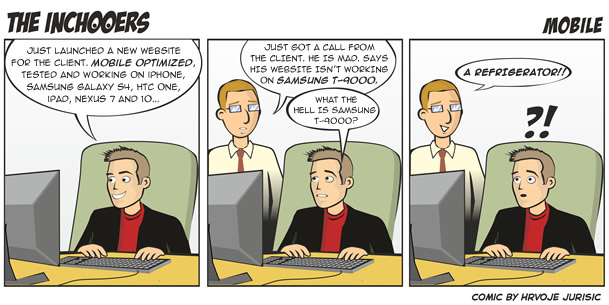 Making sure that websites these days display correctly across all devices is hard work. But, we didn't think we will need to optimise them even for refrigerators? Are you ready for the future?
This comic is a short intro for the opening "Magento Responsive" talk of Hrvoje Jurisic on Magento Developers Paradise.