Back to all team members
Patricia Kovacevic
Marketing Intern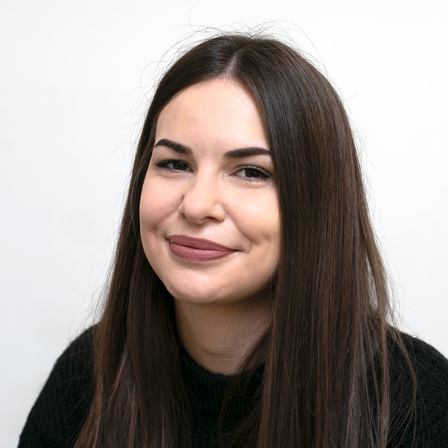 What started with a summer internship in Marketing for Patricia later turned into a more specific role as an Inbound Marketing Intern. She has a bachelor's degree and is currently on her way to grabbing a Master's in Marketing.
She creates valuable lead generation and nurturing content, such as landing pages, blogs, eBooks, and email campaigns. Also, she dabbles in onsite SEO. This field of expertise takes time and a lot of creative thinking, researching (especially keywords), and clicking links. But the answer is always one search away if you do the SEO properly. :-)
Her experience managing content on WordPress sites and stores made in Woocommerce was a great base for getting to know Magento as a business practitioner. What a level up in deepening her eCommerce knowledge!
She is a huge night owl because that's when her mind is bursting with ideas and productivity (when she's not binging on TV shows), but as it turns out, the world had different plans for her. Somehow, she's learned to adjust to the "normal life" by grabbing a cup of coffee as soon as she gets to work and kind of live the life in a "drink coffee to avoid malfunctions" spirit.
Music also plays an essential part in her life, affecting her work for the better. She just has to pick the right track for every task. The genres, however, can vary drastically according to her mood, so each time it comes to a switch, her Spotify's algorithm gets a minor heart attack.
Latest posts by Patricia Kovacevic
Looks like Patricia Kovacevic hasn't written any posts yet.