How to improve your web shop conversion rates

You have your web shop set up and you're ready to sell online. After a short period of time you realize something might be wrong as you are not selling as much as you want to. What went wrong?
Well, there is a huge number of things that might have went wrong. Lets head back to the basics, the planing of your web store and research, to see what might be causing the low conversion rates.
If you are in retail business for some time now before you opened your web shop, you probably already did some research on your targeted audience. You know as much as you can about them and you think you know a good way to market your products to them. The problem begins with transition from real life sales business to online sales. Not everything works exactly the same offline and online.
You should seriously consider to do another research on your targeted audience since they might just be some serious demographic profile differences between your offline costumers and costumers that are ready to buy your products online and thus for you might need to market your product differently online.
The most common reasons for low conversion performing web shops come from the usability aspect of your web shop. As most of the businesses that have their web shops developed, you have probably put a single person or a small team of people behind all decisions regarding the look and usability of your website and they came up with a single solution they are satisfied with that has never been tested on your targeted audience (or tested in a significant sample).
The reality is, the design and layout you or your team like and think is going to work, probably isn't the optimal one for your targeted audience. You wouldn't believe how much difference even slight changes in layout of your web shop can make in form of a conversions.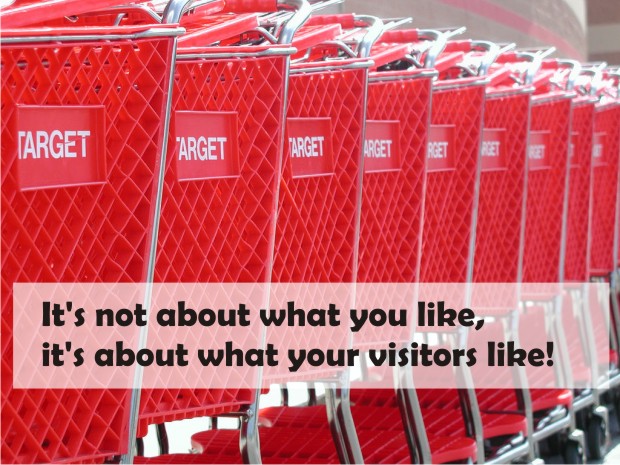 Finally, I'll leave you with a list of things that will help you improve your web shop's conversion rates and help you sell more.
Test different variations of design and layout! You don't know what is going to work if you don't already have lots of experience with web shops in the niche or if you don't test as many variations of design and layout as possible. One of the best ways to do this is using Google's website optimizer. It allows you to serve different variations of a single website to different visitors of your site and track how the variations are performing. Google's website optimizer can easily be integrated with Magento e-commerce platform.
Research your competitors! Are your competitors selling better then you are? What is the reason for that? Do they have better web shop? Lower prices? Better product? Do they invest more in internet marketing then you do? Do they get more traffic? Even if you have smaller budget for marketing your products online, you might be able to sell more then they do if you play the ball well. Learn from their mistakes. Spend some time on their website acting as a normal buyer would do and see what might be wrong with their website. See if you can do that aspect of website better and take over the part of costumers that might be frustrated by for example complicated checkout on your competitors page. If your can't offer more affordable prices then your competitor you should try branding yourself as a seller of quality product, not a cheep one.
Invest in long term marketing: research and SEO. Don't just spend your marketing budget on AdWords and similar programs, you need to invest into research and SEO. Research can be very time consuming but it really pays off in the long run. If you are marketing your product the wrong way or to the wrong audience you are probably losing much more money than the amount you would spend on research. Investing money in SEO is always a good idea as SEO is king of internet marketing.  If you can position yourself on first page of major search engines for some really targeted keywords that will bring potential buyers to your website, your conversion rates will also grow. However, to know what are the keywords that will attract potential buyers you need the research. That's how SEO and research are really connected. I'd say over 50% of a well done SEO job is research.
Build a community. Don't lose your existing costumers as they are your biggest treasure, they already both from you and gave you their trust and they might just do it again. All you need to do is keep in touch with them. You can do it in various ways. Today in web 2.0 world there is really over a few dozens of services that will help you build and establish a community. You can create group on popular social networks such as Facebook or depending on your niche you might try some network more targeted for your niche or for your targeted audience. For example, most B2B companies and similar should try connecting with their potential costumers via services such as LinkedIn. Staying in contact with your existing costumers is as important online as it is offline. You might consider creating a newsletter for your costumers. There is a great support for newsletters in Magento. You should notify them if there are any hot deals in your store or if there is a new product they might like. There is one thing you should keep in mind while creating your newsletter and that is don't spamm. Sending lots of e-mails can be a good thing for your stats in the short term but in the long term people will start ignoring your newsletter and unsubscribing. You need to be moderate in the frequency of your newsletter.