2 things you can do to make your visitors hate your online store less

Some of your visitors hate the experience they have when they're browsing your store. It doesn't matter who you are, it's true. You can't satisfy everyone as some people prefer to do things one way while others like it the other way around. In future we will have online stores so predictive of your visitors preferences that it will completely adapt the user interface dynamically based on what it knows about your visitor. There are some stores and services that already do that but it's still very basic and not something we could call automatic and complete user interface change and adaptation to customer's needs.
The pop-up issue
As an eCommerce site owner you can't resist not to throw a pop-up in your customer's face and ask them for their e-mail. You have a good reason to do so. You know that by capturing this e-mail you have a much greater chance of selling to this person.
However, you're not just an eCommerce site owner. You're also an online shopper sometimes yourself. And you know very well that you hate that pop-up. You know that just as you hate when that pops up to you, your customers hate your store in that moment the same way.
The problem:
You need to collect those customer e-mails and nothing you tried is as good at getting them as that pop-up. That newsletter subscription box in your footer hasn't been touched by a visitor since 1998. That's the year the movie Armageddon came out.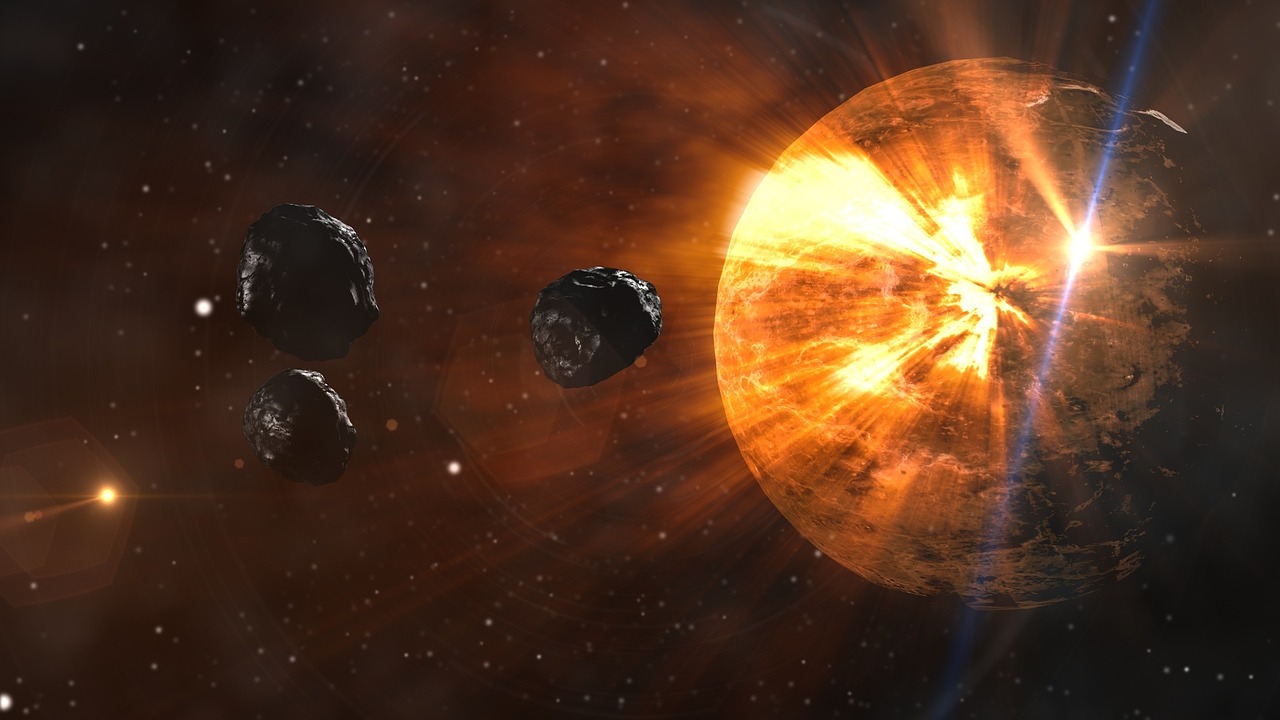 But your customers hate you for it. Why? Because you're interrupting them. They just landed on your website and haven't seen anything you have to offer and you're asking them for their e-mail and preventing them from seeing what they came to see in the first place.
Even worse pop-up related issues are experienced by your mobile visitors. Even if you do throw the pop-up the moment they land on the site, make sure there's an "X" sign in the top right corner which is where your visitor expects it.
For example, look at this thing LinkedIn serves me on mobile: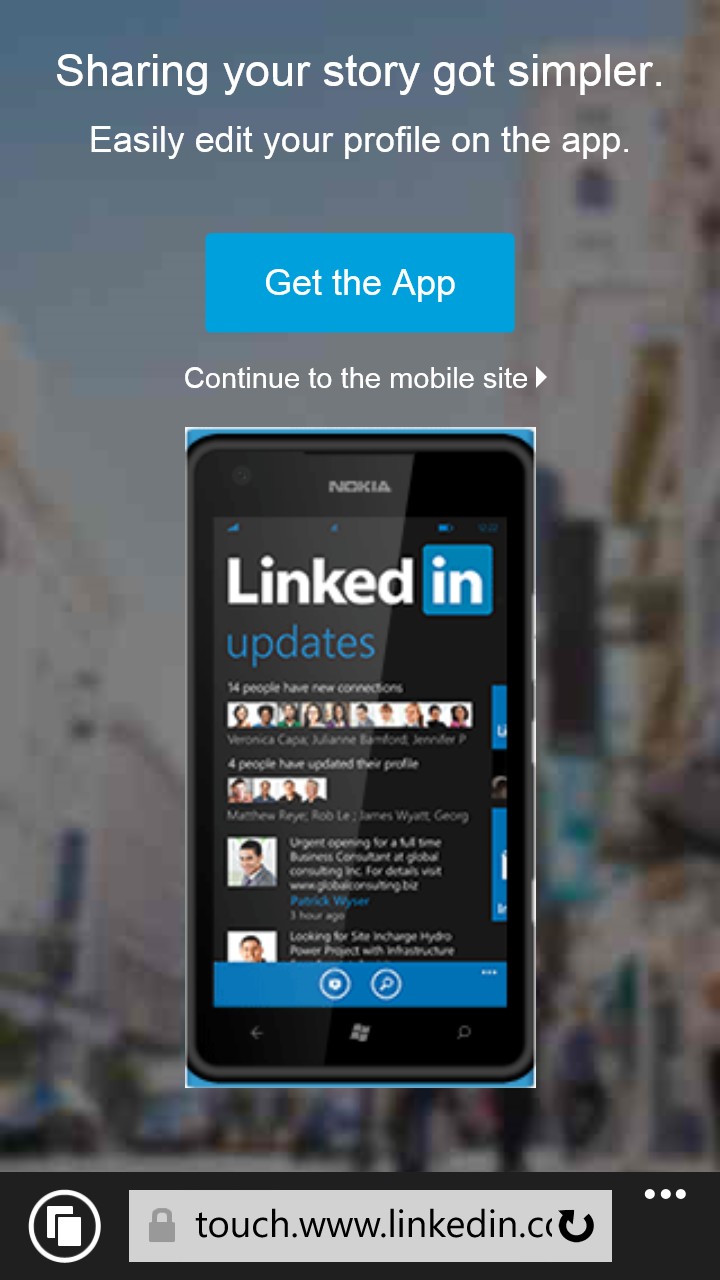 It looks like they're forcing me to download the app and that I can't see the content of the LinkedIn website without the app. I gave up a few times before I figured out I can click on "Continue to the mobile site".
If they had an "X" in the top right corner I'd spot it on the first visit. This way, the focus is on the button to download the app, there is no "X" in the corner, and the link to continue to the mobile site doesn't even look like a clickable element so it's missed when you just scan the site (which users do, they don't actually read).
The solution:
Using a cookie, move that pop-up from the first page-view to 3rd or even further. This way you don't shove it in their faces as soon as they land and you give them a chance to see what you have to offer before they decide to give you their e-mail.
Does this really help? You bet it does! We've tried it in practice several times on different Magento online stores. It reduces the bounce rate, and those that give you their e-mail are also less likely to unsubscribe as they had a chance to see what you offer and get an idea of what you'll be e-mailing them.
So, the downside of this solution is a negligible drop in total amount of new newsletter subscribers from that pop-up (those that don't get to the 3rd page-view and never see it).
The upsides are better conversion rate of that pop-up, lower bounce rate, and having customers that don't hate you that much anymore.
Another solution is to use some bounce intent javaScript detectors to trigger the pop-up. We tend to use those to give a special discount when someone tries to leave during the checkout process for example.
There are several SaaS services that offer these bounce intent detecting pop-up triggers, but we prefer to use an open source Ouibounce solution on our projects that we can modify to fit our needs. An added benefit is that it's free.
The downside of these bounce intent pop-up triggers is that it's virtually impossible to detect mobile browser's bounce intent. And sinc emobile visitors now make up 50-95% of our client's visitors (depending on the industry and region), that's pretty unacceptable as the only solution.
A good combination of the first and the second approach would probably be best for most eCommerce websites out there.
The useless navigation issue
Your navigation structure might be very logical to you as a store owner, but you deal with your products, banners, sliders, and your categories daily. I wrote about planning eCommerce navigation before, and it's an article I really urge you to read as I've been told it really makes you question things you haven't questioned before about your navigation.
This section is not just about navigation. It's also about your use of sliders, banners, and why your customers might hate you for it.
The problem:
Banner blindness. Your customers are banner blind. When we think about banner blindness we usually look at it as an advertising issue and something your marketing department has a problem with but ignore the user interface dimension that's affected by banner blindness.
You put your most important information in those banners and your customers can't find it because they don't see it!
It's kind of ironic that by trying to make important stuff stand out from the rest of the less important stuff you actually manage to hide it in plain sight.
It happens a lot that you feature your most important new offer in the banner and people just don't see it. They get frustrated trying to find it using your site search or through your navigation.
During our eCommerce SEO audits & eCommerce usability audits, we've seen a lot of cases where users have a huge banner "SALE!" on homepage and they just don't see it and try searching "sale" in the site search field. More often than not, Magento stores' site-search functionality is configured in a way that it returns 0 results for that query.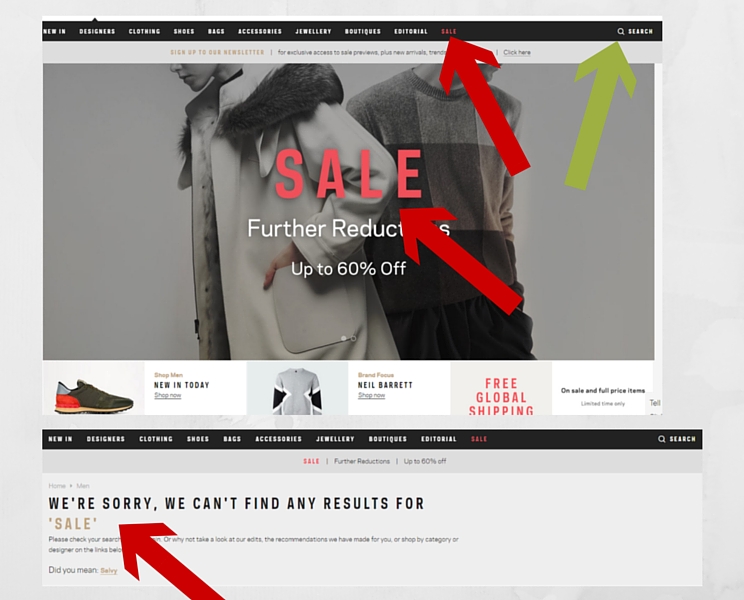 This causes terrible user experience and your users start hating you. They hate you because they can't find anything on sale on your store while you might actually be in the middle of your annual sale!
Banners in sliders are even a bigger issue. What your user might be looking for might be just a slide away and your user will never see it. Even if he does, often bad user experience of sliders will make the user unable to click through.
The solution:
We use services such as Hotjar to observe your users and how they interact with your navigation and other navigational element son your website such as banners and sliders.
If no one is clicking or using your banners, it's time to look at some other useful way of presenting that data. If half of your navigation is never used because people don't recognize the words you use in menu it's time to use some other words they might be more familiar with and associate it with what they're looking for.
If users are landing on correct pages but instantly go to site search searching for the page they're already on, it's time to rethink your design and what your headers look like and make sure it's obvious for your visitors where they landed.
There is a ton of stuff you can learn by observing your customers and figure out how to modify your navigation to reduce their frustration with your website and in the end, get more sales.
As far as the site search issue goes, where they landed on a sale page with "0" results, this is just one of many cases where you need to fine tune your site search. We can do site search fine tuning from Magento admin by default where we would identify such cases with 0 results that actually exist on your website and redirect customers who enter those queries to the proper page.
Now, how about you?
What do you think of these solutions? Feel free to share your own!
For those of you who still feel confused by the various solutions Internet has to offer, feel free to contact us. We can assess your sites state and let you in on a few secrets which will help your business and revenue grow!